Australian main tank cinderella has announced his retirement from competitive Overwatch after failing to qualify for Contenders playoffs with Legacy Esports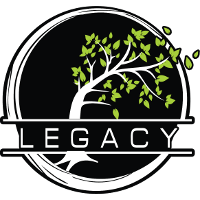 Legacy Esports Contenders AU Rank #7 Noosh off tank lab flex support Rani dps Ike dps Fundrae tank Stolen support .
Hello Friends

I am retiring from Competitive Overwatch, thankyou for any and all the support I have been given by people in the community and @LegacyOCE for picking me up and working with me.

Iv played the game for a long time
attached is an image how I hope you remember me by

— Cinderella (@Cinderella_ow) December 27, 2018
cinderella's story began with Nemesis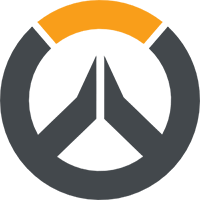 Nemesis Inactive Wuvo Lucas Tyson dps Logos Wirihana Owen dps PeeBeeAndJam Jason Huynh dps cinderella Daniel Van Twest tank Birdy Bailey Metcalfe support Molotov support , an unsponsored team looking to climb to the top of competition like many others. They competed in the Cybergamer OCE Circuit Professional Season and ESL ANZ Season 1. The squad played only 2 matches in the Cybergamer OCE Circuit against Masterminds GC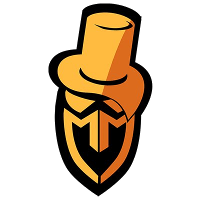 Masterminds GC Inactive Jordan off tank tjk Brett Bell dps KS1 Kyle Lunardelli tank CantuS Paul van Hutten support taki Jamie Daskalou support Meemum support and Scylla Esports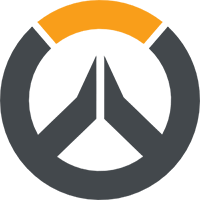 Scylla Esports Inactive Legabril Andrew Medlicott Molotov eLim Connor O'Leary Swilko Samuel Wilkinson Project Nicholas O'Brien dps usmc Ahmad Rahhal dps . Both matches resulted in a 2-0 loss for Nemesis. In the ESL Season, the team faced more of the same tough competition, only winning one match against Defuse
Defuse Inactive Neferhor off tank StunneR dps Vitannia dps Borris tank Swilko Samuel Wilkinson support Tak4n support in the upper bracket quarterfinals. Their next two matches against Monopoly Club
Monopoly Club Inactive Adam Adam Soong off tank Signed Dale Tang dps Micro Aiden Caldwell dps Gob Gabriel Boylan tank Grafix Matt Hamdorf support Kura Sean Kovacs support and 4Legs
4Legs Inactive Shoyo Marin Tomicic off tank termo Jake Hickman dps yuki James Stanton dps Quatz Sam Dennis tank face Sam Merewether support tongue Giorgio Lahdo support ended in losses, eliminating them from the tournament.
His next two teams, PandEye Coordination
PandEye Coordination Inactive Tin dps ckoala dps Dfield Daniel Banfield dps cinderella Daniel Van Twest tank Noied support Straawbella Isabella Chan support and stunner meal w/ caramel sundae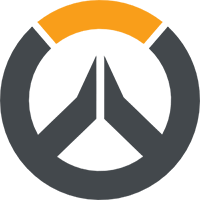 stunner meal w/ caramel sundae Inactive Straawbella Isabella Chan Saphira Paul Wallace cinderella Daniel Van Twest StunneR Caramelkoala Samuel Wood Skull Jesse Graetz also had short lived tournament results in 2017. PandEye Coordination's only recorded match played was against Masterminds Blue
Masterminds Blue Inactive tails Mitchell Burnett off tank CantuS Paul van Hutten Macyn Macyn White dps Colourhex Kelsey Birse dps Knellery Joshua Knell tank Dalsu Declan Selby support in the Open Division Season 1 playoffs. The match resulted in an 3-0 loss for PandEye Coordination.
cinderella's tenure with stunner meal had a longer lived tournament life than PandEye, participating in 4 tournament matches in the Open Division season 3 playoffs. Their final match under this team name would be a loss to Your Name Here
Your Name Here Inactive Adam Adam Soong off tank Micro Aiden Caldwell dps Signed Dale Tang dps Gob Gabriel Boylan tank Unter Max Unterwurzacher support frogger support , but cinderella and the stunner meal core would get their shot against top local talent when they were picked up by Legacy Esports in February 2018.
From then until his recent retirement announcement, cinderella competed in seasons 1 through 3 of Contenders Australia, earning 5th-8th in seasons 1 and 2 respectively. However, at the end of the most recent Contenders season, Legacy Esports lost to Mindfreak
Mindfreak Contenders AU Rank #5 Ackyyy Isaac Berry flex support Kiki Marcus Jacob off tank Addy Elliot Dune dps August Christopher Norgrove dps Bus Joshua Bussell tank Swilko Samuel Wilkinson support 3-1 to put their postseason hopes out of reach. Their only win out of the five games they played in their group was against the bottom ranked Kraken Esports Club
Kraken Esports Club Inactive AGO off tank Exirst dps Kaimore Jeremy Cheah dps sham tank Wheel support Ackyyy Isaac Berry support .
cinderella's departure brings the Legacy Esports down to five active members. They will be relegated back to Contenders Trials, should they find a player to occupy the vacancy. The next match for Contenders Australia will feature the Sydney Drop Bears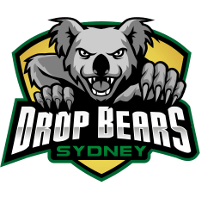 Sydney Drop Bears Contenders AU Rank #1 Shoyo Marin Tomicic off tank Winter Winter Thomas dps Nyang dps Dreamer Song Sang-lok tank Akraken Dario Falcao-Rassokha support Fluro Ashley Thompson support taking on Breakaway Esports
Breakaway Esports Inactive JJJJ So Spearitt off tank SpecialKid Bryce Lenthall flex support Dfield Daniel Banfield dps SleepEasy James Zhang dps F0R Harrison Collins tank Jervisss Alston How support to begin the playoffs.