Australian Overwatch off-tank punk has signed with Uprising Academy
Uprising Academy Contenders NA Rank #10 Doggo Magnus Johannesen flex support False Nick Wiseman off tank TAP Thomas Alexander Prins dps im37 Hong Jin-ui (홍진의) dps kraandop Timber Rensen tank SixFeet Lin Shen Xia support , the academy team of the Boston Uprising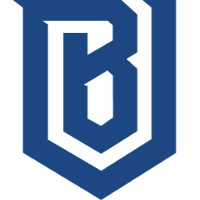 Boston Uprising OWL Rank #20 Myunbong Seo Sang-min (서상민) flex support punk Leyton Gilchrist off tank Colourhex Kelsey Birse dps Jerry Min Tae-Hui (민태희) dps Fusions Cameron Bosworth tank mikeyy Michael Konicki tank Halo Kobe Hamand support . He will be the second Australian player to compete in Contenders North America.
Welcome to Uprising Academy, @punkinoz! pic.twitter.com/DQIf7DuRii

— Uprising Academy (@UprisingAcad) December 27, 2018
punk previously played on Sydney Drop Bears and was a member of the 2018 Australian World Cup roster. Before that, he had been a member of Dark Sided for over a year. He finished second in Contenders Australia Season 2 with the team.
He is the third member of the Sydney Drop Bears to join Contenders North America and the second player from the Australian World Cup team.
The first member of the Drop Bears to enter North American competition was Colourhex, who joined Uprising Academy after Contenders Season 2.
Despite winning two straight Contenders Australia titles, the Drop Bears revamped their roster ahead of Contenders Season 3. Among the new additions was the Australian World Cup tank duo Trill and punk. Team Envy signed Trill shortly after he joined the Drop Bears and before he played his first match with the Australian team.
punk played in four of five matches for the Drop Bears during their undefeated group stage. He and the team had a perfect group stage with zero lost maps.
He is now the second Oceanic player in the organization, with Colourhex being the first. The Overwatch League franchise also has an Australian coach in Gunba who was once a support for Blank Esports.
crakinlakin is the team's current off-tank. It is unclear how the team will balance playing time for the two off-tank players.
Uprising Academy is currently 2-2 in Contenders North America. They have locked in a playoff spot. Their next match is January 2 against First Generation.
The roster of Uprising Academy
Uprising Academy Contenders NA Rank #10 Doggo Magnus Johannesen flex support False Nick Wiseman off tank TAP Thomas Alexander Prins dps im37 Hong Jin-ui (홍진의) dps kraandop Timber Rensen tank SixFeet Lin Shen Xia support is:
The staff of Uprising Academy
Uprising Academy Contenders NA Rank #10 Doggo Magnus Johannesen flex support False Nick Wiseman off tank TAP Thomas Alexander Prins dps im37 Hong Jin-ui (홍진의) dps kraandop Timber Rensen tank SixFeet Lin Shen Xia support is: