The Hangzhou Spark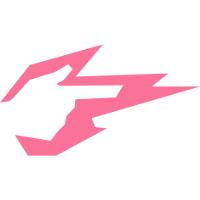 Hangzhou Spark OWL Rank #9 MCD Lee Jeong-ho (이정호) flex support BERNAR Shin Se-won (신세원) off tank Architect Park Min-ho (박민호) dps Shy Zheng Yangjie (郑杨杰) dps guxue Xu Qiulin (徐秋林) tank iDK Park Ho-jin (박호진) support have revealed their name, logo and color scheme. They are the seventh expansion team to reveal their branding, leaving Vancouver and Washington, D.C. as the only franchises without names.
We are Hangzhou Spark! ✧*。٩(ˊᗜˋ*)و✧* pic.twitter.com/yq63oaseQw

— Hangzhou Spark (@Hangzhou_Spark) November 15, 2018
The Hangzhou Spark's name and lightning-based logo is a reference to a character in the anime A Certain Scientific Railgun. The anime also referenced in the name of the Spark's parent company, Chinese website Bilibili. The pink and blue color scheme also refers back to the parent company, who use the colors on their website.
They are the last of the Chinese franchises to reveal their branding and the third to last franchise overall to do so. The North American franchises of Vancouver and Washington, D.C. are the remaining brand-less franchises.
The organization has yet to officially reveal any of its players. They are among three teams that have not yet announced a single signing. The other two franchises are the Chengdu Hunters and Vancouver.
The Spark have until December 1 to sign at least eight players to their roster.