The Shanghai Dragons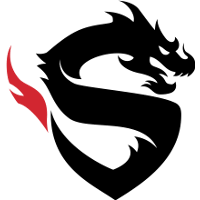 Shanghai Dragons OWL Rank #5 Izayaki Kim Min-chul (김민철) flex support Void Kang Jun-woo (강준우) off tank Fleta Kim Byung-sun (김병선) dps LIP Lee Jae-won (이재원) dps Fate Koo Pan-seung (구판승) tank LeeJaeGon Lee Jae-gon (이재곤) support have announced six new players specializing in a variety of roles for the second season of the Overwatch League. This announcement continues an offseason rebuilding effort undertaken by the team that went 0-40 in the inaugural season of the Overwatch League.
🐲Announcement🐲
Please give your warmest welcome to the following for joining the @ShanghaiDragons !

Min-seong "diem" Bae,
Jin-hyeok "DDing" Yang,
Young-jin " YOUNGJIN" Jin,
Seong-hyeon "Luffy" Yang,
Kyung-woo "CoMa" Son,
Jun-hwan "GuardiaN" Jo !https://t.co/XIXNNx1UB6 pic.twitter.com/wtUnfm1LBV

— Shanghai Dragons (@ShanghaiDragons) October 23, 2018
The team's newest additions are DPS diem , flex DDing , support CoMa , support Luffy , off-tank GuardiaN and flex YoungJIN . They join the team's preexisting three players: FEARLESS , Geguri and Diya .
Four of the team's six new additions most recently played for Kongdoo Panthera
Kongdoo Panthera Inactive Clestyn Cho Gun-hee off tank Agatha Lee Jung-soo flex support choisehwan Choi Se-Hwan (최세환) dps Selly An Jeong-hwan dps True Choi Yun-soo tank Costos Lim Min-taek (임민택) support , the team Dragons head coach BlueHaS formerly coached. Those four are CoMa, DDing, YoungJIN and Luffy. Kongdoo Panthera finished second in Overwatch Contenders Season 2 Korea, losing in an eight map grand final to Runaway.
Several of the team's newest players have had experience playing in the Chinese scene before. diem played in Contenders China for both Seasons 1 and 2 with Lucky Future Zenith, taking home the region's title both seasons. DDing and YoungJIN both played on wNv.KR, a team also coached by BlueHaS.
GuardiaN is the only member of the team to join from Contenders North America. He played for Toronto Esports during both Seasons 1 and 2. He saw significantly less playing time in Contenders Season 2 when crakinlakin assumed the starting off-tank role midway through the season.
These additions come after the Dragons shed eight players and two coaches from their organization earlier in the offseason. The team later announced BlueHaS as its new head coach. These are the first roster additions the franchise has announced this offseason.
All six of the new additions are Korean, leaving Diya as the only Chinese player on the team. It is unknown if the team will add more players before the offseason finishes.
The Shanghai Dragons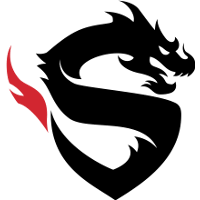 Shanghai Dragons OWL Rank #5 Izayaki Kim Min-chul (김민철) flex support Void Kang Jun-woo (강준우) off tank Fleta Kim Byung-sun (김병선) dps LIP Lee Jae-won (이재원) dps Fate Koo Pan-seung (구판승) tank LeeJaeGon Lee Jae-gon (이재곤) support roster is now:
Lu "Diya" Weida (DPS)
Bae "diem" Min-seong (배민성) (DPS)
Jin "YoungJIN" Yong-jin (Flex)
Yang "DDing" Jin-hyeok (양진혁) (Flex)
Cho "GuardiaN" Joon-hwan (조준환) (Off-Tank)
Kim "Geguri" Se-yeon (Off-Tank)
Lee "FEARLESS" Eui-seok (Tank)
Yang "Luffy" Seong-hyeon (양성현) (Support)
Son "CoMa" Kyeong-woo (손경우) (Support)
The Shanghai Dragons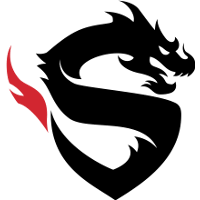 Shanghai Dragons OWL Rank #5 Izayaki Kim Min-chul (김민철) flex support Void Kang Jun-woo (강준우) off tank Fleta Kim Byung-sun (김병선) dps LIP Lee Jae-won (이재원) dps Fate Koo Pan-seung (구판승) tank LeeJaeGon Lee Jae-gon (이재곤) support coaching staff is now: