The Shanghai Dragons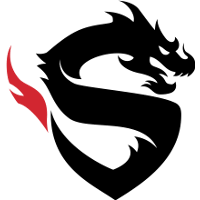 Shanghai Dragons OWL Rank # Luffy Yang Seong-hyeon (양성현) flex support diem Bae Min-seong (배민성) dps YoungJIN Jin Yong-jin dps Gamsu Noh Yeong-jin (노영진) tank DDing Yang Jin-hyeok (양진혁) flex CoMa Son Kyeong-woo (손경우) support have signed Kongdoo Panthera head coach BlueHaS to the same position. He joins assistant coach creed on the team's coaching staff.
We are excited to announce BlueHaS is joining @Shanghaidragons as the Head Coach! Be sure to give him a warm welcome. 오늘 새 감독 BlueHaS의 상하이 드래곤즈 합류를 공식 발표합니다 !

For more details: https://t.co/I8KJUmjoOs#shanghaidragons #Overwatchleague pic.twitter.com/Zm1POMiyDL

— Shanghai Dragons (@ShanghaiDragons) September 21, 2018
BlueHaS first worked with a Kongdoo team when Cloud9 bought the original Kongdoo Panthera roster to form Cloud9 Kongdoo. When the roster joined the Overwatch League and the Kondgoo organization reformed Kongdoo Panthera in November of 2017, he became the new roster's head coach. He has coached the team since then, working alongside the team as the squad finished second in Contenders Season 2 Korea.
He joins a Dragons franchise rebuilding after a winless inaugural season. The team currently has only three players on its roster: Diya , Geguri and FEARLESS .
It will be some time before the Dragons can sign new free agents. The signing window doesn't open until October 8 for the league's 12 original teams.