The Philadelphia Fusion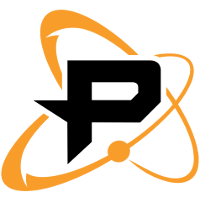 Philadelphia Fusion OWL Rank # Boombox Isaac Charles flex support Poko Gael Gouzerch off tank Carpe Lee Jae-hyeok (이재혁) dps EQO Josh Corona dps SADO Kim Su-Min (뜨용) tank neptuNo Alberto González support have announced flex player HOTBA has been traded over to the Guangzhou Charge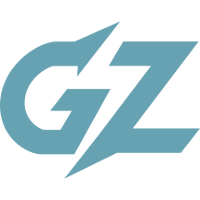 Guangzhou Charge OWL Rank # HOTBA Choi Hong-joon off tank Shu Kim Jin-seo flex support Happy Lee Jung-woo (이정우) dps Eileen Ou Yiliang (欧倚良) dps Rio Oh Seung-pyo (오승표) tank Chara Kim Jung-yeon (김정연) support Overwatch League expansion team. He is the first player that has been confirmed joining the roster for the second Overwatch League season.
Trade Alert: The Fusion have traded @HOTBAOW to @OWLTeamGZ, the new expansion team of the @overwatchleague.

We thank HOTBA for all his hard work during our inaugural season and wish him good luck with Team Guangzhou! pic.twitter.com/mKfc5TX2vR

— Philadelphia Fusion (@Fusion) October 17, 2018
HOTBA shared playtime throughout most of the season with his flex counterpart Poko . Although HOTBA did not see any stage time during Stages 2 and 3 of the regular season, he was present for at least one map of every postseason playoff game that the Fusion competed in. There, he demonstrated his flexibility, playing the traditional flex tank heroes such as D.Va and Zarya as well as Tracer and Zenyatta in specific situations.
The Fusion finished second in the postseason behind the champions, the London Spitfire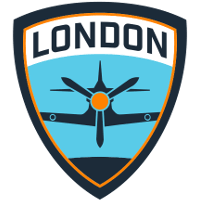 London Spitfire OWL Rank # Bdosin Choi Seung-tae (최승태) flex support Fury Kim Jun-ho (김준호) off tank birdring Kim Ji-hyuk (김지혁) dps Profit Park Joon-yeong (박준영) dps Gesture Hong Jae-hee (홍재희) tank NUS Kim Jong-seok (김종서) support . With the departure of HOTBA, the Fusion player count falls to 9 players. The only recent addition to the Fusion roster was Elk 's promotion from Fusion University
Fusion University Contenders KR Rank # Alarm Kim Kyeong-bo (김경보) flex support BERNAR Shin Se-won (신세원) off tank snillo Simon Ekström dps Na1st Lee Ho-sung (이호성) dps ChangSik Moon Chang-sik (문창식) tank Elk Elijah Gallagher support .
The only other staff that have been revealed as part of the Guangzhou franchise were reported by The Esports Observer just two days ago. Sonny Xiao and Eddy Meng were named as CEO and COO of the franchise.
The Guangzhou expansion team needs a minimum of 8 players before the league deadline of December 1.