The Boston Uprising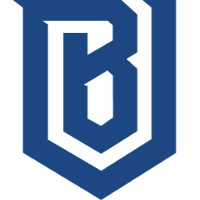 Boston Uprising OWL Rank #16 Valentine Kim Byoungju dps punk Leyton Gilchrist tank Faith Hong Gyu Kim support Crimzo William Hernandez support have announced the release of off-tank Kalios , main support Avast and flex support Snow . This is the first roster change made by the Uprising since the offseason began.
Boston Uprising roster update: https://t.co/FNQ89JC0TT

— Boston Uprising (@BostonUprising) August 31, 2018
Kalios began the season as the Uprising's primary off-tank player, playing in each of the team's first five matches and 13 out of it's first 18. As the season progressed, his playing time dropped in favor of NotE, who became the team's starting off-tank. Kalios only played in three matches combined between Stage 3 and Stage 4 for a grand total of eight maps.
Snow played a single map for the Uprising, the team's very last of the season against the Florida Mayhem. Prior to playing for the Uprising, Snow had played under Uprising general manager Huk with Toronto Esports.
Avast never played once for the Uprising, with the exception of a singular appearance in the preseason. He was the only player on the team to not get an opportunity to play in an official match.
The Uprising finished the regular season third in the overall standings but failed to make any progress in the playoffs. They were eliminated 2-1 in matches by the Philadelphia Fusion in the opening round of the playoffs.