According to Dot Esports' Nicole Carpenter, players and staff from the now defunct EnVision eSports
EnVision eSports Inactive McGravy Caleb McGarvey off tank Jaru Jason White dps buds Casey McIlwaine dps iShiny Bryan McCarthy tank Fire Anthony King support Crimzo William Hernandez support are still owed late salary payments. EnVision released their Overwatch roster nearly two months ago.
The article reports former CEO Artur Minacov confirmed the players and staff have not received payments for their final month working for the team. However, Minacov told Dot, "All staff that are due a payment will be resolved over the next 30 to 45 days."
Dot reports lawyers have gotten involved with the payments for at least three former players and staff members. Former staff members of EnVision told Dot they were each owed $3,000.
The article also reports a former player said Minacov did not allow players to tryout for Overwatch League teams because of expectations the organization would make it into the second season of the Overwatch League. However, Minacov disputed this when over.gg reached out to him for comment.
"I never said I am not allowing players to try out for OWL possible spots," Minacov said. "After winning LAN ETS 2018 and Dreamhack Canada 2018, I told the guys that I am going to do everything in my power to have a spot in OWL for Season 2, and that if you guys stick around you will have more opportunities. I wanted Envision to be owned not only by me, but by the players as well in the long run."
Minacov also explained his previous belief he could acquire an expansion franchise in the Overwatch League.
"Regarding bringing OWL to Montreal, I did everything in my power," he said. "I had numerous discussions with the owner of Montreal eSports (George Saint-Pierre's organization), and at some point, this was potentially a doable thing, but rapidly it was no longer the case."
Five members of the former EnVision roster were picked up by Team Envy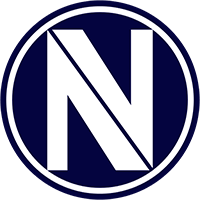 Team Envy Inactive Finnsi Finnbjörn Jónasson off tank AFoxx Fabio Veigas flex support kevster Kevin Persson dps ONIGOD Stefan Fiskerstrand dps Salieri Carter Harrison tank Ojee Christian Han support for Contenders Season 2 a week after the organization released the roster, and were soon followed by former EnVision coach Chu. The only former EnVision player not to be picked up by Team Envy was Jaru.
The roster made it to the semifinals of Contenders Season 2 with Envy, the same finish they ended with in Contenders Season 1 with EnVision.