Gen.G, the parent organization of the Seoul Dynasty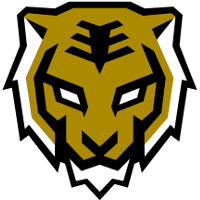 Seoul Dynasty OWL Rank #13 Bdosin Choi Seung-tae (최승태) flex support FITS Kim Dong-eon (김동언) dps Profit Park Joon-yeong (박준영) dps Marve1 Hwang Min-seo (황민서) tank Gesture Hong Jae-hee (홍재희) tank tobi Yang Jin-mo (양진모) support SLIME Kim Sung-jun (김성준) support , has announced it is recruiting players and coaches for Contenders Korea Season 3. A team for Contenders Season 3 would be the Dynasty's first academy attempt at running an academy team.
"Gen.G esports has begun to build a team for Contenders KR S3, and is recruiting players and coaches. The recruitment period will be until Aug 15th... Applicants must be above 4,400 SR in Seasons 10 and 11, and cannot have engaged in boosting or illicit activities." pic.twitter.com/MoMVR82lF3

— Ana's Tal Mask (@gatamchun) August 8, 2018
The announcement was made through the team's Korean PR agency and confirmed by team management. Based on their recruiting announcements, the Dynasty will be looking to recruit players for their academy team rather than buyout an existing Korean contenders team.
The Dynasty are currently one of only two Overwatch League franchises without an academy team, not including the recently announced expansion franchises. The only other Overwatch League team without an academy is the Los Angeles Valiant.
There are currently no academy teams in Contenders Korea. There are eight in North America, one in Europe and one in China.
Dynasty scouts may want to pay close attention to the upcoming Contenders Korea final. Runaway and Kongdoo Panthera play each other Saturday, August 11 in a best-of-seven for the title of best team in Korean Contenders.