OpTic Academy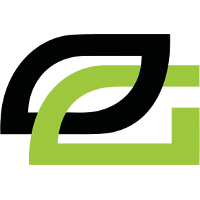 OpTic Academy Inactive Voll Matthew Wallace off tank SharP Hugo Sahlberg dps Kellar Justin Kellar dps fischer Mads Jehg dps smurf Yoo Myeong-Hwan tank Greyy Luís Perestrelo support Aid Go Jae-yoon (고재윤) support , the academy team of the Houston Outlaws, has made several changes prior to the beginning of Contenders Season 2. Among them include the previously reported release of RinaVX, the addition of fischer, the release of analyst mkL and the removal of Kaiser from the eight-man roster, all as said by OpTic coach PYYYOUR.
fischer played the last season of Contenders with Mosaic Esports, being one of three players who remained with the team after its collapse. He will be replacing RinaVX, who saw limited playtime with OpTic last season.
The addition of fischer puts the team at nine players, one above the new Contenders roster size limit of eight. The team will be moving Kaiser off the eight-man roster as a result. The organization is currently figuring out how to best use him so that he may remain with the organization.
OpTic is currently in search of a new analyst after the release of mkL, said PYYYOUR. An additional coaching announcement may also be looming.
In addition, OpTic coach PYYYOUR answered a few questions about his team:
Scrubasaurus: What do you think the team needs to do in order to make it back to LAN and this time come out on top?

PYYYOUR: Going into last season we were a brand new team put together with players from five different countries, speaking four different languages. Our focus early on was communication and the fundamentals that every team tends to deal with in high level Overwatch. With a new meta hitting us smack in the face we'll have to revisit some basics and search for our style that fits within the new meta. We are in a three coach system so opinions tend to vary but personally I am focused on the infinite, not the week to week grind. I'll be happy if by end of season we are working well as teammates and executing in game what we see in our minds eye. If that means playoffs, great. If that means winning it all, super duper.

S: How do you think Contenders rosters should balance developing young up-and-coming talent (like SharP) with developing more established veterans of the scene?

P: The resource and effort put behind Contenders level teams, especially Academy teams, is justified by that organizations ability to not just develop talent but also market it. The balance of simply winning as a team and developing individuals can contain multifarious tasks. In some cases you can be the best team in the league but have not prepared your players for the future. As I have said internally many times: perception gets you a trial, we help you earn the spot, but you alone keep it. We are not just trying to get players to OWL, whether young or old, we want them to truly make an impact with whoever they join. We do this by enforcing good habits, self reliance, and self awareness.

S: How close is OpTic Academy with the Houston Outlaws? Do you ever scrim or practice together? Do you think it's good for academy teams to have an established relationship with their OWL teams?

P: Early in the season TaiRong was kind enough to help onboard our Korean players, Smurf, Aid, and Kaiser. He helped with communication and being apart of a new system. Jake also helped during junkrat meta to help Kellar learn new spam angles and provide him with a plethora of information about the hero. We work with the Outlaws' performance division, Innovative Performance Institiute, on health and well being. That being said, we really do not have an active working relationship with the Outlaws team itself. Playing on different patches, both teams having packed schedules, and with both OWL and Contenders being in a proverbial incubator stage, things are not quite clicking. Our academy team does have some exciting news coming in the future in terms of branding and working more closely with the Outlaws.

From a personal standpoint I feel that a new expansion organization or current one should look to hire a more well rounded staff and not only have an Academy level team, but an Open level team. There is TONS of untested talent out there dying to get a taste of what true competition feels like in Overwatch. Players won't miraculously get better by playing ranked and competing in Open once every 5 months. Put your culture in place at the foundation and then go get lunch...
OpTic play their first match of Contenders Season 2 2018 North America on July 3 against one of the promoted Trials teams.
The new students at OpTic Academy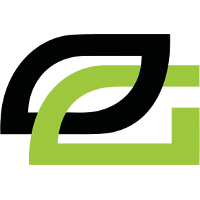 OpTic Academy Inactive Voll Matthew Wallace off tank SharP Hugo Sahlberg dps Kellar Justin Kellar dps fischer Mads Jehg dps smurf Yoo Myeong-Hwan tank Greyy Luís Perestrelo support Aid Go Jae-yoon (고재윤) support are: