The Shanghai Dragons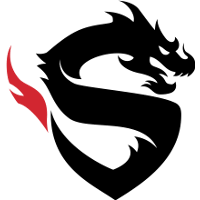 Shanghai Dragons OWL Rank #16 Luffy Yang Seong-hyeon (양성현) flex support diem Bae Min-seong (배민성) dps YoungJIN Jin Yong-jin dps Gamsu Noh Yeong-jin (노영진) tank DDing Yang Jin-hyeok (양진혁) flex CoMa Son Kyeong-woo (손경우) support have announced the release of mg from their roster as part of a mutual agreement between the team and mg.
Roster update: Effective today, the Shanghai Dragons and MG have decided to part ways. MG is a talented player, and the team is grateful for his contributions to the Dragons. We wish him the best in his future endeavors.

— Shanghai Dragons (@ShanghaiDragons) June 6, 2018
mg clarified the reason for his departure in a post on Weibo, translated by sgbros1:
It's been too long since I've given everyone an update. I know the team recently has been a bit chaotic. But, I want to clarify some things and express my personal feelings. Firstly, I have in fact been playing PUBG. But I want to make clear, I have only been playing PUBG on breaks. I have truly been practicing when it is practice time, since there is a rule against playing other games during training times. Those accusing me of playing PUBG, I admit it, because it's true.

Secondly, about the haters. This is what makes me the angriest about. In Stages 1 and 2, I practiced whatever the team needed me to, practicing Roadhog to play triple tank. I did that. When I was subbing in for the DPS players, the team told me to practice my best DPS heroes. And I agreed again. I knew I wasn't good on DPS, so every time I was on ranked I played DPS. Even though we didn't win, I had tried my best to learn and practice. And I didn't regret it, though I was a bit unwilling to. At the start of Stage 3 I returned back to my familiar off-tank position. But why wasn't I on stage subsequently? Because there wasn't any communication issues between the two Korean tanks. We would definitely select them [Fearless and Geguri] to go on stage. And that's how we selected our starters.

Afterwards my training basically consisted of playing on ranked. And I slowly got into a stage of depression and confusion. I didn't know what I was actually supposed to do, what my goals were. I asked many people for their opinion, what should I do? A lot of them told me to take it easy, you're being paid just to play ranked. But I didn't want to listen to their advice. That was not what I wanted to come to America for, just to pass the time. I didn't want to live this kind of life, I would rather leave the team instead. So I brought it up to management. And I got what I wanted.

I really thank Diya and Freefeel and Fiveking for giving me that advice. But I want to apologize to Diya and Freefeel that I can't help you here, maybe when you guys get home.

Finally I want to say that my views are simple, I want to work hard with my team, to win matches, possibly take home the gold. The road, on paper, seems easy, but there may be many potholes on it. But I don't mind continuing on this road.

Perhaps I could stay at home for a while to rest and accompany family. If there's any news in the future I'll tell everyone. I thank everyone who has been supporting me all this while, I'm still who I was, never changed.
mg began the season as the starting off-tank for the Dragons, playing in every match of the first two stages. However that playing time quickly vanished when the team brought in off-tank Geguri to the squad.
He played his last match of the season in Week 1 of Stage 3 against the Los Angeles Valiant, where he and Geguri each played two maps a piece in the series. Geguri has played every map since.
The Dragons have struggled to put their names in the win column all season, with only four matches left in the season. The team underwent several roster changes midseason to try and improve the floundering squad, but have yet to find success with the now mixed Korean and Chinese roster.
mg will be unable to join a new Overwatch League until next season.