Contenders Trials team Last Night's Leftovers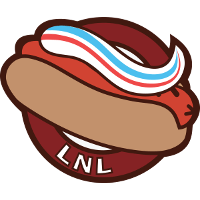 Last Night's Leftovers Inactive Sugarfree Kamden Hijada dps Ajax Alex Jackson support Dogman Dusttin Bowerman support have announced their lineup for the upcoming BEAT Invitational, making several roster changes alongside the additions of former Overwatch League coaches to its staff.
NEW: Here's our team to take on @BEATesports Invitational Season 4!

⚔️ @NLaaeR • Sugarfree • @Track_OW
🛡 @DecodOW • @NexX1812
💉 @Ajax1OW • @DogmanOW
📋 Sephy • @LegitRc pic.twitter.com/tfT7tAVSFF

— Last Night's Leftovers (@leftoversow) May 22, 2018
Returning to the team from its Contenders roster is Ajax, NLaaeR, Decod and NexX, who all besides NexX were members of the original roster that entered the first season of Contenders Trials. dummy, reach, Kevster and frdwnr on the other hand have all left the team.
Joining the Leftovers are Sugarfree, Dogman and TracK, with Sugarfree and Dogman having played for Bye Week during Contenders Season 1 and with No Clout beforehand.
The coaching staff of the team might be the most well-known pair of the entire team. Sephy and LegitRc, both formerly of the San Francisco Shock and Selfless Gaming, will coach Last Night's Leftovers in BEAT, marking the first time any of these players have been on a roster coached by either two. Sephy was the head coach of the Shock before he was replaced with Crusty.
The team will begin play at the BEAT Invitational Season 4 on May 28, with their first opponent having yet to be announced.
Tonight's leftovers are: