The Boston Uprising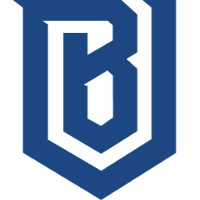 Boston Uprising OWL Rank #16 Valentine Kim Byoungju dps punk Leyton Gilchrist tank Faith Hong Gyu Kim support Crimzo William Hernandez support have parted ways with head coach Crusty. He is now headed to the San Francisco Shock, who have released head coach Brad "sephy" Rajani.
Boston Uprising announcement on the departure of Dae-hee "Crusty" Park: https://t.co/eY6qW2V5Dk

— Boston Uprising (@BostonUprising) May 7, 2018
The San Francisco Shock announce a new head coach. Welcome aboard Crusty! Let's #ShockTheWorld in Stage 4! ⚡️

More info: https://t.co/t1d3uen3CD pic.twitter.com/xtbrRSdLfu

— San Francisco Shock⚡ (@SFShock) May 7, 2018
The Boston Uprising went 10-0 in Stage 3 to jump to second in the overall seconds and enter their first stage playoff. They advanced to the finals of Stage 3 before losing 3-0 to the New York Excelsior.
The San Francisco Shock also saw an improvement in Stage 3, going 6-4 in the stage but falling a few maps short of their first stage playoff appearance. Despite the upswing in performance in Stage 3, the team still suffers from a losing record on the season with an overall record of 12-18.
Had a great run with the boys @SFShock; the future is bright for these young men and I can't wait to see them pop off in Stage 4 and beyond. Take good care of them @freedom8988, @JunkBuckOW, and @ggHarsha!

— Brad Rajani (sephy) (@NRG_Brad) May 7, 2018
According to a message from Crusty, the former Uprising coach informed the team's general manager, Huk, that he was looking for a change following Stage 2.
The Shock have also added to their coaching staff Ninek, who previously coached the franchise's academy team and was the head coach of ROX Orcas before that. He joins Crusty, Harsha and Junkbuck on the team's coaching staff.
The Uprising have not announced a replacement at the head coaching position at the time of writing. The coaching staff currently consists of Shake, Mini and MrBleeple.
The Uprising still has time to find a new head coach before the start of Stage 4. All Overwatch League teams have the week off and don't resume play until May 16.