"It was pretty difficult at first," Boston Uprising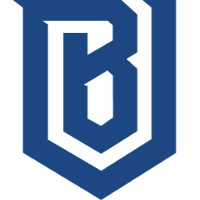 Boston Uprising OWL Rank #5 NotE Lucas Meissner off tank AimGod Min-seok Kwon flex support blasé Jeffrey Tsang dps Colourhex Kelsey Birse dps Gamsu Noh Yeong-jin (노영진) tank Kellex Kristian Keller support assistant coach Shake said. "I didn't do any coaching before the league started, so this was my first time being a coach for a team."
Among the coaching staff to begin the season for the Boston Uprising was Shake, former flex support for compLexity and Counter Logic Gaming. Many believed Shake was an Overwatch League level support in his own right, and yet, despite having no prior coaching experience, he was on the coaching staff of the Uprising.
Shake now uses his past playing experience to help him with his coaching.
"Part of the job is thinking about what each player can do differently, how they can approach a situation and play it better," he said. "But for supports in particular because that was my role, I probably have the most knowledge about that role specifically."
That doesn't mean Shake only pays attention to supports, however. In fact, Shake believes that no coach should only focus on one role.
"Generally speaking, coaches need to have a good understanding of every role in the game because if you don't understand each role, it's really hard to have a complete picture of the game," he said. "If you only understand support play or only understand tank play, you don't really have the right perspective to make general decisions."
Some specialization is alright with him, despite that. "I think it's important to understand everything, but if you have a larger coaching staff, it's okay to have different coaches who kinda specialize a little bit."
NotE has become a key piece to the Uprising's success. Image credit: Blizzard
Shake has plenty of opportunities to flex his coaching muscle. After all, the roster the Uprising brought together was a team of coachable players. According to Shake, that means positive players who can control their mentality and not tilt, players who don't blame their teammates and try to figure out what they can personally improve upon, players who are vocal, players who got along with others on the team and are social with them. The most important traits, however, include a hunger to win, a good work ethic, and players who really want to get better.
"I think our approach [to roster building] is what other teams looked to do going into the season," said Shake. "We based our selection process on tryouts and how well our players did in tryouts. It really wasn't about where our players had come from, if they were on successful teams or were superstars or not. We just tried to look at players objectively."
That approach has rewarded the Uprising. After going 6-4 in the first two stages of the season, the team had a perfect Stage 3 to shoot themselves up to second place in the overall standings with a 22-8 record. They are six games ahead of the seventh place Houston Outlaws, the first team currently on the outside of the playoffs.
The Uprising lost in the Stage 3 finals to the New York Excelsior, ending their overall match win streak of 15 matches. However, their win streak in regular season matches remains in tact at 14. Despite the ever growing number of consecutive wins, Shake doesn't believe the team has ever felt anymore pressure than they did from the beginning.
"I don't think we ever really felt a lot of pressure to go undefeated in the stage. To us, that was a bonus, it was always just about winning as many games as we could," he said. "[Going into Week 5 with an 8-0 record] we wanted to win, but we approached it the same way that we approach every week, and I think going 10-0 was just kind of a cherry on top."
While the Uprising may not have felt any added pressure, it doesn't mean going undefeated in Stage 3 was easy.
"I think we can go 10-0 [in Stage 4], but it requires a lot of luck, I think, for almost any team to do that," Shake said. "If you look at our games, there was a lot of 3-2s and there were a lot of very, very close games. So to be able to get back into that situation and come out on top in all of those games is really difficult."
"I think we're going to have a great Stage 4, and I think we can go very far into playoffs, and even win the league, but it's hard for me to say what our record would be," he added.
The Boston Uprising celebrated their perfect Stage 3 record. Image credit: Blizzard
In order to take the league title, the Uprising would likely have to go through the Excelsior, the team that ended their win streak and currently has the best record in the league by a five game cushion. They aren't just the Uprising's most fearsome opponent, however, they are also the team's biggest rival.
"[They're our rival,] but not because of the geography or the traditional rivalry between those cities [of Boston and New York]," Shake said. "They are our biggest rival because we feel they are the toughest challenge for us to face, especially going into the playoffs last week. They're the top dog right now and we feel like they're the next step for us. They're the team we want to beat consistently."
In order to find the success that the Uprising have had so far, the team has had to overcome the language and cultural barriers between its western and Korean players. Many of the teams in the Overwatch League have had to find their way over a similar hurdle, and each team has had varying levels with success in doing so. Shake believes the team bonding activities his team and other teams tweet about play a large role in this process.
"One of the big things is making sure players interact as much as possible, even outside of the game -- going to the park, playing sports together, going to museums, whatever. Just making sure that the players kind of have as much social interaction as possible," he said. "It's really important that you don't get in a situation where the Korean players and western players are only interacting with each other, and not really bridging the gap often. So going and doing things outside of the game help them socialize a bit more, get more familiar with each other, and get more comfortable."
Boston looks good on us. pic.twitter.com/QFD0HnuBnA

— Boston Uprising (@BostonUprising) May 11, 2018
All-in-all, Shake believes that his team has the right attitude to continue their successful season in the Overwatch League.
"Everyone's really committed and driven to be the best team that we can be, and that's why we've been successful so far and hopefully why we'll be successful going forward."