Former Dallas Fuel
Dallas Fuel OWL Rank #9 aKm Dylan Bignet dps OGE Son Min-seok (손민석) tank Mickie Pongphop Rattanasangchod flex HarryHook Jonathan Tejedor support uNKOE Benjamin Chevasson support head coach KyKy has joined the Houston Outlaws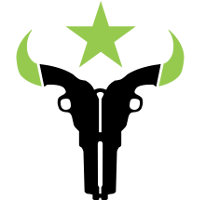 Houston Outlaws OWL Rank #8 LiNkzr Jiri Masalin dps Jake Jacob Lyon dps Muma Austin Wilmot tank coolmatt Matt Iorio flex Rawkus Shane Flaherty support Bani Chris Benell support as a coach. He will be an assistant coach under TaiRong.
Please give a warm welcome to the newest Outlaws coach, @KyKy! #UpTheAnte 🤘 pic.twitter.com/2jK3ynMiDe

— Houston Outlaws (@OutlawsOW) May 10, 2018
Rumors around KyKy joining the Outlaws began surfacing after episode 18 of the Outlaws' Focus series on YouTube showed KyKy in the team's dugout about 13 minutes into the video. It was then included in KyKy's Team USA coach endorsement page that he was a coach for the Houston Outlaws.
USA wins this year https://t.co/gPIyt1Z0sh

— Kyle Souder (@KyKy) May 2, 2018
KyKy began his Overwatch career as a flex player for the original Cloud9 roster dating back to Overwatch's closed beta. He began coaching Team EnVyUs as a trial coach in APEX Season 2 and was officially signed to the team in April of 2017.
That summer, he coached Team USA into a BlizzCon appearance, but failed to progress past the quarterfinals as the Americans were halted by Team South Korea in a 3-1 match.
KyKy retained his role with EnVyUs when the team became the Dallas Fuel upon joining the Overwatch League. EnVyUs and KyKy did not find the same level of success in the Overwatch League as they had previously. The team, which has had a tumultuous time in the league, was suffering from a losing record, and in mid-April the team released KyKy, about a year after he first signed to EnVyUs.
KyKy will now be joining a coaching staff led by TaiRong and featuring MESR and HyeonWoo. Included in the Outlaws roster are four players from last year's American World Cup team that KyKy coached.
The next match for the Houston Outlaws is May 17 against the London Spitfire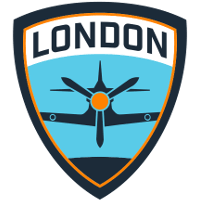 London Spitfire OWL Rank #1 birdring Kim Ji-hyuk (김지혁) dps Profit Park Joon-yeong (박준영) dps Gesture Hong Jae-hee (홍재희) tank Fury Kim Jun-ho (김준호) flex Bdosin Choi Seung-tae (최승태) support NUS Kim Jong-seok (김종서) support .