The Guangzhou Charge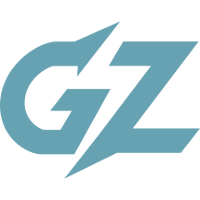 Guangzhou Charge OWL Rank #8 Cr0ng Nam Ki-cheol (남기철) off tank Farway1987 Cao Jiale (曹家乐) flex support choisehwan Choi Se-Hwan (최세환) dps Develop Chae Rak-hoon (채락훈) dps Rio Oh Seung-pyo (오승표) tank Unique Yoo Dong-hyun support have moved flex support player wya as a two-way player for their academy team due to the coronavirus pandemic and visa related issues. They have also picked up Ignite One
Ignite One Inactive QMQ Tang Wei (唐伟) off tank wya Qi Haomiao (齐浩淼) flex support Krystal Cai Shilong (蔡世龙) dps Jimmy Lei Yujia dps Xray Zhou Xiyan (周希言) tank Charon Zhang Jingkun (张靖坤) support as their academy team.
Haomiao"Wya" Qi will join our academy team(now as "Ignite One")as a two-way player. He will be training and playing with the academy team until his visa problem being solved.(2/3)

— GuangzhouCharge (@GZCharge) July 13, 2020
wya has not played any games in the 2020 Overwatch League season, both before and after the league moved online due to COVID-19. The team, whose roster is majority Korean, are currently playing in South Korea, and wya has been unable to join them.
He becomes a two-way player for Charge's academy team after previously playing for the then-sponsored academy team T1w.GZA, and was then promoted to the Charge in November last year. He will play with the academy team until his visa issues are resolved, according to the franchise.
The roster that he will join is Ignition One, who have become the Charge's newest academy team after they ended their partnership with T1w in February. Ignition One competed in Contenders Season 1 in China, where they played in Weeks 3 and 4 but did not qualify for the playoffs.
Ignition One are set to compete in Trials for Week 1 of Contenders Season 2. China will use the same format from last season after a number of regions saw changes to their local circuits.