The Guangzhou Charge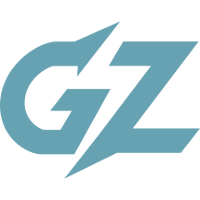 Guangzhou Charge OWL Rank #8 Cr0ng Nam Ki-cheol (남기철) off tank Farway1987 Cao Jiale (曹家乐) flex support choisehwan Choi Se-Hwan (최세환) dps Develop Chae Rak-hoon (채락훈) dps Rio Oh Seung-pyo (오승표) tank Unique Yoo Dong-hyun support have announced that neptuNo will be unable to compete with the team for the time being as his South Korea visa has expired. Flex support wya also does not currently have a South Korea visa, and is thus currently in China.
Official Announcement pic.twitter.com/mMKzg9RmpY

— GuangzhouCharge (@GZCharge) April 24, 2020
The Charge, whose roster is majority Korean, are currently playing within South Korea. neptuNo is Spanish and thus will be returning to Europe in the meantime.
Prior to this announcement, neptuNo had played for the Charge in every match this season as their starting main support. Chara, who was the Charge's starting main support last year, has played main support in the matches since neptuNo's absence.
The Charge went 0-6 on maps in those two matches, both against teams with just one loss this season. They are now 4-5 this season.
It's unknown exactly when neptuNo can return to the team. The visa process has been complicated by the global COVID-19 pandemic.