The Los Angeles Valiant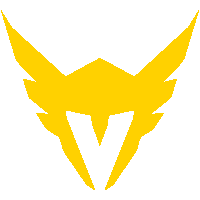 Los Angeles Valiant OWL Rank #13 Lastro Moon Jung-won (문정원) flex support Adam Adam Soong off tank Shax Johannes Nielsen dps ksp Kai Collins dps Dreamer Song Sang-lok tank RAin Park Jae-ho (박재호) support have promoted head coach Packing10 as the team's new general manager.
We're thrilled to announce @Packing_10's new title and role as LA Valiant's General Manager and Head Coach.

With this position comes more competitive control over a team he has already shaped for success, we can't wait for even more great things to come! pic.twitter.com/NNOumKVIJT

— Los Angeles Valiant (@LAValiant) June 23, 2020
Packing10 will share the general manager role with current GM Michael Schwartz, and will retain his head coach role. Parent company Immortals also announced him as the general manager for their VALORANT roster.
Schwartz said on Twitter that Packing10 will focus on "the competitive decision making" for both Overwatch and VALORANT, while Schwartz will stay and focus on operations and business development.
Packing10 joined the Valiant as a coach in the beginning of the 2019 season, and became the team's head coach in September of that year following an interim period in the place of former head coach Moon.
He joins assistant coach Gunba on the Immortals' VALORANT staff, where Gunba became their coach earlier this month.
The Valiant are currently in eight place in the regular season standings. Their next match is against the Paris Eternal on June 28.