The Washington Justice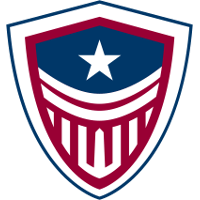 Washington Justice OWL Rank #19 AimGod Min-seok Kwon flex support JJANU Choi Hyeon-woo (최현우) off tank TTuba Lee Ho-sung (이호성) dps Stitch Lee Chung-hee (이충희) dps rOar Gye Chang-hoon tank ArK Hong Yeon-joon support have signed DPS Stitch to a long-term contract, following a 14-day contract with the team last month.
We are thrilled to announce we have signed @Stitch__ow to a long term contract!

Please join us in welcoming him home to DC!

스티치님도 저희랑 장기적으로 함께하게 되었습니다! 다 같이 워싱턴으로 오시는 걸 환영해주세요!#JusticeIsServed pic.twitter.com/bPQL3S6j0i

— Washington Justice (@washjustice) June 1, 2020
He joins JJANU on a long term deal, who was also on a 14-day contract with the team beforehand. Both players were together on the Vancouver Titans before parting ways with the organization last month.
Stitch played with the Justice in the North American May Melee, where they were eliminated in the Round of 12. The team is currently in second to last place in the regular season standings.