The Washington Justice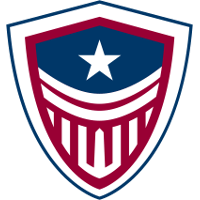 Washington Justice OWL Rank #17 Decay Jang Gui-un (장귀운) dps Happy Lee Jung-woo (이정우) dps Mag Kim Tae-sung (김태성) tank Krillin Jeong Young-hoon support Opener An Gi-beom support have signed JJANU , who was previously on a 14-day contract, to a long-term deal. Additionally, the team has promoted PRE to general manager.
We are delighted to announce we have signed @JJANUow to a long term contract and look forward to welcoming him to the U.S. following the May Melee!#JusticeIsServed pic.twitter.com/4QJK2VY6kI

— Washington Justice (@washjustice) May 22, 2020
Please join us in congratulating Aaron "PRE" Heckman on his promotion to General Manager.

We're looking to @PREowl and his team to improve on this season's performances and build towards a competitive 2021 for the Justice.#JusticeFighting pic.twitter.com/XOLWJ5UN0E

— Washington Justice (@washjustice) May 22, 2020
JJANU made his debut with the Justice last weekend while on a 14-day contract. He was signed to the short-term deal alongside RunAway and Titans teammate Stitch. The Justice have not announced whether Stitch will remain with the team long-term or not.
PRE began his time with the Justice as a coach last season before shifting to a managerial role. His promotion to general manager following the Justice's decision to cut general manager bawlynn earlier this week.
The changes do not affect the Justice's roster in the short-term.
The Justice played earlier today in the May Melee against the Los Angeles Gladiators. They lost 3-0. Their next match has yet to be announced.