The Washington Justice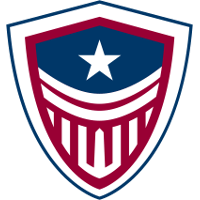 Washington Justice OWL Rank #18 AimGod Min-seok Kwon flex support JJANU Choi Hyeon-woo (최현우) off tank TTuba Lee Ho-sung (이호성) dps Stitch Lee Chung-hee (이충희) dps Decay Jang Gui-un (장귀운) dps rOar Gye Chang-hoon tank ArK Hong Yeon-joon support have announced they've let go of general manager Analynn "bawlynn" Dang and assistant coach Bani .
Washington Justice Competitive Restructuring pic.twitter.com/UN3xKKatzm

— Washington Justice (@washjustice) May 20, 2020
Both bawlynn and Bani joined the team this past offseason. bawlynn was one of the Justice's first free agent acquisitions, joining as early as August. Bani joined the franchise much later in the offseason, joining the team in December.
This is the second straight season where the Justice have lost their general manager in the middle of the season. Last year, Kate Mitchell retired from her position after Stage 2.
The Justice are off to a 3-10 record to start this season. While they have a better record than they had last year at this point -- they started last season with a 1-12 record through 13 matches -- they sit near the bottom of the league's standings.
The dismissals also come following the retirements of both of the Justice's star DPS players, Corey and Stratus. The team added Stitch and JJANU on 14-day contracts following their retirements. The Justice fielded an entirely-Korean starting six in their most recent match.
The Justice now have three coaches. Head coach JohnGalt leads a staff that includes Wiz and Sup7eme .
They will play in the May tournament this weekend.