Washington Justice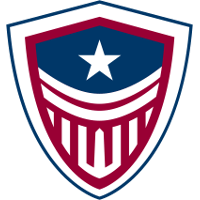 Washington Justice OWL Rank #12 ELLIVOTE Elliot Vaneryd off tank Stratus Ethan Yankel dps Corey Corey Nigra dps LullSiSH Lukas Wiklund tank ArK Hong Yeon-joon support assistant general manager kate has announced she will retire following the end of Stage 2. She is doing so to give more attention to her mental health.
I'm going home to Seattle after Stage 2 to take better care of my mental health. I'm so proud of the staff and players of Justice and know we'll keep getting stronger every day. https://t.co/wTQ3C18chI

— Justice Kate Mitchell (@KateMitchellOW) April 10, 2019
While her title with the Justice was assistant general manager, she stated during the time of her joining the Justice that she was the primary person in charge of managing the franchise.
She went into detail about the issues that led to her retirement in her announcement on Medium:
It's impossible to ignore, though, that I've also been confronted with toxicity and casual cruelty from strangers that outpaced anything I saw in years in gaming and politics, especially from people on Reddit. I've been on Reddit for over ten years, and have seen both its strength as a tool for community building and solidarity and its dark side, empowering false rumors, giving attention and ad revenue to muckrakers and liars, and fostering a culture where fans delight in the pain and 'juice' from voyeuristically watching for negative moments in the professional careers of players and staff.

I wanted nothing more than to 'power through' and succeed in the face of adversity and blaze a trail for other LGBT women to follow me in this space. There was never any doubt in any of our minds at Justice that building an expansion Overwatch League team was going to be the biggest challenge of our careers. But facing this away from my family and my home turned out to be bigger challenge than I was able to take on — I saw myself, like many in this league, facing frequent panic attacks and needing to see a therapist for anxiety for the first time in five years. It's not pretty, but most mornings before our matches I'd throw up from the stress.
Her first signings while with the team were head coach WizardHyeong and main tank janus. Both came from the New York Excelsior.
The Justice became mired in controversy later in the offseason after claims surfaced alleging the team had not followed through with offers made to coaches. The reports were not officially confirmed.
Prior to managing the Justice, Mitchell was a manager for Kungarna during Contenders 2018 Season 1 Trials and Last Night's Leftovers during Contenders Season 2. Last Night's Leftovers success in Contenders Season 2 sent the Houston Outlaws' academy team down to Trials.
The Justice have not experienced a similar level of success. They are currently 18th in the overall standings with a 1-8 record.
Mitchell's last day with the team is May 13. It is unclear if the franchise will seek a replacement for her.
We thank @KateMitchellOW for all her amazing work in launching the team and wish her the absolute best in the future.

We also look forward to her continued leadership through the rest of stage 2. pic.twitter.com/CPOimbZ1y0

— Washington Justice (@washjustice) April 11, 2019
Her last match with the team will be on May 5 against the Boston Uprising.
The Justice's next match is against the former team of Mitchell's first two signings. That match, against the Excelsior, is on April 11.