Boston Uprising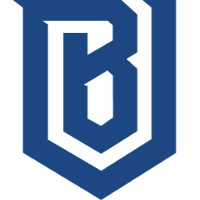 Boston Uprising OWL Rank #16 Valentine Kim Byoungju dps punk Leyton Gilchrist tank Faith Hong Gyu Kim support Crimzo William Hernandez support off-tank brussen has announced his retirement from Overwatch. This announcement follows the Uprising's earlier announcement announcing they had signed off-tank punk .
Taking a break from Overwatch

Read: https://t.co/1OtlXIELTX

— Thomas Brussen (@brussenn) May 12, 2020
brussen was signed by the Boston Uprising this offseason as one of two new off-tank players for the team. He spent the beginning of the season sitting on the bench but was called in to start after the team released off-tank Mouffin following allegations of sexual misconduct.
He has played in the last six matches for the Uprising this season, all of which have been losses as a part of a larger nine match loss streak for the Uprising.
The Uprising do not need to sign another player to their roster following the league's announcement that they are lowering the roster minimum to seven. The Uprising have spent much of the last month with just seven players on their roster.
brussen first began to make his name in Overwatch competing for One.PoinT in Contenders 2018 Season 2 Europe. He was a member of the Netherlands' 2018 World Cup roster and continued to compete in Contenders in 2019.
He joined the Overwatch League during the 2019 offseason when he signed with the Boston Uprising. The Uprising were the only team he played for in the Overwatch League.
The Uprising's next match is this weekend against the Gladiators.