The Washington Justice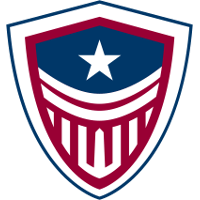 Washington Justice OWL Rank #17 Decay Jang Gui-un (장귀운) dps Happy Lee Jung-woo (이정우) dps Mag Kim Tae-sung (김태성) tank Krillin Jeong Young-hoon support Opener An Gi-beom support have announced the retirement of DPS player Corey as he shifts his focus to VALORANT. Additionally, the team has announced Stratus will play his final match this weekend as he looks toward content creation.
Today we say thank you and farewell to @Corey_OW as he retires from professional Overwatch.

Corey, thank you for being an exceptional leader, a dedicated worker, and for always having a positive attitude. It has been a privilege having you on the team and we wish you the best. pic.twitter.com/wSVU4yAdzP

— Washington Justice (@washjustice) May 8, 2020
Our match this weekend will be @StratusEclipse's last one in the Overwatch League.

While still a member of the Justice team, he'll be taking a step back from competitive play to focus on content creation.

Please join us tomorrow to give him the amazing send-off he deserves! pic.twitter.com/KyBI6KyVwk

— Washington Justice (@washjustice) May 8, 2020
The two DPS players became the face of the Justice in Stage 4 last season when Corey's outstanding hitscan play captured the imagination of the league and Stratus's personality made itself apparent on stage.
Corey played for the Justice in every match in the team's history. Stratus played less frequently but still earned a reputation as Corey's primary DPS partner on the Justice.
They are going separate paths following retirement. Corey said in his retirement Twitlonger, "I'm leaving to pursue a game that really hit home for me. Valorant. When I was younger, I had the ambition to go pro in Counter Strike. Seeing Valorant as a hybrid between CS and OW, this looks like the game that was made for me." Stratus is retiring to focus on content creation, with more details to be revealed after the match.
The Justice will just have one DPS player on their roster following this weekend's match: TTuba . They will need to sign a new DPS player before their upcoming matches.