The Hangzhou Spark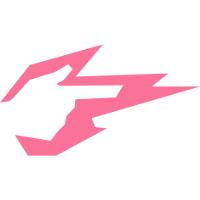 Hangzhou Spark OWL Rank #6 BERNAR Shin Se-won (신세원) off tank irony Kim Hyeong-woo (김형우) flex support Shy Zheng Yangjie (郑杨杰) dps AlphaYi Kim Joon (김준) dps guxue Xu Qiulin (徐秋林) tank superich Wu Gengtuo (吴梗拓) support have added flex DPS player Ado to their squad.
We are delighted to announce Gi-hyeon 'ADO' Chon has joined us as projectile DPS! His skill and professionalism impressed us during his 2-month tryout and we believe the OWL veteran will be a great addition to our team! Welcome @OWado and show him some love!(♡˙︶˙♡) pic.twitter.com/yHR5zjJb7Q

— Hangzhou Spark (@HangzhouSpark) February 13, 2020
Ado joins the Spark after spending the 2019 season with the Washington Justice and much of the 2018 season with the Shanghai Dragons. While he played in every match for the Justice during the first three stages, he only played in one match during Stage 4.
He currently has the record for the greatest percentage of his team's final blows in a single match. He earned the record in a match against the Excelsior while with the Shanghai Dragons in 2018.
Came across this by sheer happenstance last night

A Fleta Deadlift is 50% of a team's kills in a win, but what's the hardest a player has carried ANY match, good or bad?

Not surprisingly, lots of 2018 Dragons on the list. But the big winner... is @OW_Ado

Welcome back to OWL pic.twitter.com/DhNsGrC7fk

— BackpackMatt 🦉 (@MattMersel) February 13, 2020
The Spark now have four DPS players and 11 players overall. This does not include Krystal, as he has not been included in their roster announcements to this point despite the Spark not making any formal announcement regarding his departure.
Although the Overwatch League season has started, the Spark have yet to play a match. The Spark were originally scheduled to begin their season with a homestand they were to host later this month, but all early season Chinese homestands were cancelled due to the COVID-19 outbreak.
The Overwatch League has yet to announce what will happen to the cancelled Chinese matches. If none of the matches are rescheduled elsewhere before then, then the Spark will begin their season March 7 in Seoul against the San Francisco Shock.
The roster of the Hangzhou Spark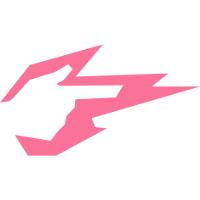 Hangzhou Spark OWL Rank #6 BERNAR Shin Se-won (신세원) off tank irony Kim Hyeong-woo (김형우) flex support Shy Zheng Yangjie (郑杨杰) dps AlphaYi Kim Joon (김준) dps guxue Xu Qiulin (徐秋林) tank superich Wu Gengtuo (吴梗拓) support is:
The coaching staff are: