Gen.G Esports
Gen.G Esports Contenders KR Rank #5 WOOHYAL Sung Seung-hyun (성승현) off tank Be9 flex support Wekeed Choi Seok-woo (최석우) dps Haeim dps Oberon Ham Eun-sang (함은상) tank someone tank Bliss support , the academy team for the Seoul Dynasty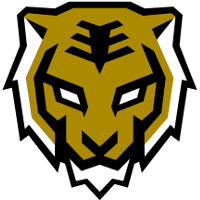 Seoul Dynasty OWL Rank #4 Michelle Choi Min-hyuk off tank creative Kim Young-wan (김영완) flex support Bdosin Choi Seung-tae (최승태) flex support FITS Kim Dong-eon (김동언) dps ILLICIT Park Jae-min (박제민) dps Profit Park Joon-yeong (박준영) dps Marve1 Hwang Min-seo (황민서) tank Gesture Hong Jae-hee (홍재희) tank tobi Yang Jin-mo (양진모) support , have announced their roster for the 2020 season of Contenders.
[Gen.G OWC 2020 Roster]

젠지 이스포츠 오버워치 컨텐더스 팀 2020시즌 로스터를 발표합니다.

2020 시즌 주장👨‍✈️ @WOOHYAL 선수와 함께 새로 합류한 코치진, 선수들이 뭉쳐 우승을 향해 나아가도록 하겠습니다!#TigerNation #GenGOWC pic.twitter.com/PZrlzVUQM0

— 젠지 이스포츠 | Gen.G Esports (@GenG_KR) January 10, 2020
The roster features five players returning from their third place finish in Contenders Korea last season, as well as three new rookies in Haeim , someone and Be9 .
The three of them joined from Gen.G's multiple academy teams, where they have made many appearances in the Overwatch Korea Cup. In particular, someone and Haeim were awarded the MVP award in the October and November finals, respectively.
The new additions will be replacing Glister, creative and DNCE after they left the team during the offseason. Glister and creative went to the Overwatch League on the London Spitfire and Seoul Dynasty, respectively. DNCE moved to a management position on Gamecoach Academy, the parent company of Element Mystic.
This would not be the first time Gen.G lifted players from their academy teams. Support player Bliss joined the main Contenders team after playing for Gen.A.
Gen.G have also made changes in their coaching staff. They added nOrU , who previously coached RunAway to two championship titles in Contenders Korea.
The seeding tournament for Contenders Korea will begin on January 15.
The new roster for Gen.G Esports
Gen.G Esports Contenders KR Rank #5 WOOHYAL Sung Seung-hyun (성승현) off tank Be9 flex support Wekeed Choi Seok-woo (최석우) dps Haeim dps Oberon Ham Eun-sang (함은상) tank someone tank Bliss support is now: