The Toronto Defiant

Toronto Defiant OWL Rank #14 Twilight Lee Joo-seok (이주석) flex support Heesu Jeong Hee-su (정희수) dps Finale dps MuZe Kim Young-hun (김영훈) tank Ch0r0ng support have announced DPS player Mangachu will play for the Montreal Rebellion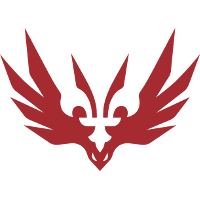 Montreal Rebellion Inactive Shuh Pfleger Alban off tank Mangachu Liam Campbell dps Leaf Lucas Loison dps numlocked Seb Barton tank RoKy Park Joo-seong (박주성) support dridro Arthur Szanto support as a two-way player. Afterwards, the Rebellion announced their roster for 2020.
Support the full Toronto Defiant Family! Our Academy Team @MTLRebellion will be revealing the full roster soon. First announcement: @Mangachu_ will also be repping @MTLRebellion in 2020 as a two-way player! #RiseTogether pic.twitter.com/sRnnXlahcK

— Toronto Defiant (@TorontoDefiant) January 8, 2020
Joining Mangachu at DPS on the Rebellion will be Tanner and Leaf . The team's tanks will be Chayne and Shuh . Their supports will be dridro and RoKy , who the Defiant revealed to be a two-way player in October.
None of their players were on the team during the last season of Contenders, although not all of them will play for the Rebellion for the first time. Chayne played in three matches for the Rebellion during Contenders 2019 Season 1.
Both RoKy and dridro have played main support for most of their careers. It is unclear if the team will add a new flex support or if one of the two will transition into the role.
Additionally, the team has promoted assistant coach Wrath to head coach and added Tanizhq as an analyst and assistant manager.
There are currently seven players on the Rebellion roster. Two of their players are two-way players.
The next Contenders season begins with a seeding tournament this month.
The Montreal Rebellion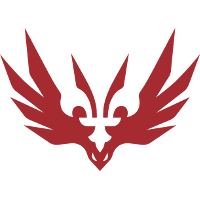 Montreal Rebellion Inactive Shuh Pfleger Alban off tank Mangachu Liam Campbell dps Leaf Lucas Loison dps numlocked Seb Barton tank RoKy Park Joo-seong (박주성) support dridro Arthur Szanto support are:
Their coaches are: