The Florida Mayhem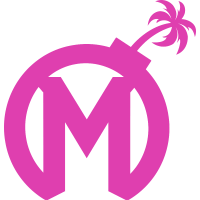 Florida Mayhem OWL Rank #13 SirMajed Majed Alrashied flex support Checkmate Baek Seung-hun dps Hydron Isaiah Rodriguez dps someone tank ANAMO Jeong Tae-seong (정태성) support have revealed the 16 teams competing in this weekend's Mayhem Winter Classic.
A tournament for the ages. Who's making it out of the first round?

Spend your weekend with us at at https://t.co/FDu6FheRAw and find out!

Saturday, 1/4: 4PM-10PM EST
Sunday, 1/5: 3PM-11PM EST#BringTheMayhem pic.twitter.com/OfkQ1mZMqG

— Florida Mayhem (@FLMayhem) January 2, 2020
The teams, ordered by seed, are:
"The initial list of teams simply included last season's NA Contenders teams, plus the most recent OD season champs (Old Man Strength) and the most recent collegiate champs (Maryville)," said Mayhem social media manager and tournament organizer thibbledork. "A number of teams declined as we started sending out invites--a lot of them were still finishing trials as we sent them out, so they weren't confident playing in a major tournament with so little time together."
"As those teams declined, we moved farther down the depth chart of OD and collegiate teams, and eventually moved to other regions to fill our last few spots. Our initial plan was to keep it all in NA to avoid issues with ping, but ultimately we couldn't field enough teams at a similar skill level to justify staying strictly within the region."
That led to the introduction of Contenders teams from Europe and South America.
"We were initially very wary of moving out of NA, but there were a lot of teams that were really eager to compete regardless of region. Creating opportunities for teams in regions that don't see much tournament play outside of Contenders (especially SA) is hugely important to me given my history with the T2 scene as a whole. Now that we've taken the jump on other regions, we're going to keep an eye on how it goes, gather feedback, and potentially look to do even more between multiple regions for our next tournament, the Mayhem Summer Melee."
To try and best address the ping issues thibbledork mentioned previously, he said the tournament organizers will make decisions on what servers to use on a per-match basis to find the best middle ground between the two teams.
The teams invited to the tournament include two collegiate teams, an academy team, several Contenders teams from three different regions and several Open Division teams.
According to thibbledork, North American and European Contenders teams were given the highest seeds followed by the lone South American team. The next highest seeds were the winners of the practice season of Open Division and then the collegiate champions. The remaining teams were seeded based on their placements in various tournaments.
The tournament was first announced in December. The top three teams will earn pieces of a $7,500 USD prize pool. The tournament will be double elimination.
The tournament will be ticked on over.gg and streamed on the Elo Hell Esports Twitch channel.