The Florida Mayhem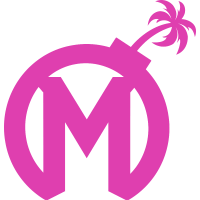 Florida Mayhem OWL Rank #8 Gargoyle Lee Beom-jun (이범준) off tank GangNamJin Gang Nam-jin (강남진) flex support BQB Lee Sang-bum (이상범) dps Yaki Kim Jun-gi (김준기) dps Karayan Choi San-ha (최산하) tank Kris Choi Jun-soo (최준수) support have announced the Mayhem Mayhem Classic Series, a series of invitational tournaments in conjunction with Elo Hell Esports; the first of which is the Mayhem Winter Classic.
It's time to go a little old school.

The Mayhem Winter Classic, hosted by @EloHellEsports. January 4th and 5th, 2020.

Welcome to the Mayhem Classic Series. #BringTheMayhem

📰» https://t.co/Wa6Nxkdo31 pic.twitter.com/vSFKYGbmV6

— Florida Mayhem (@FLMayhem) December 20, 2019
The Winter Classic will run on January 4-5, and will have 16 teams from Collegiate and Contenders Overwatch compete in a double elimination tournament for a $7,500 USD prize pool.
The announcement also mentioned the Summer Melee as part of the series; there is currently no further information about it.
No teams have currently been announced for the Winter Classic.