Off-tank player zunba has departed from the Seoul Dynasty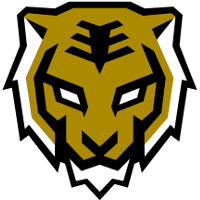 Seoul Dynasty OWL Rank #7 Bdosin Choi Seung-tae (최승태) flex support FITS Kim Dong-eon (김동언) dps Profit Park Joon-yeong (박준영) dps Marve1 Hwang Min-seo (황민서) tank Gesture Hong Jae-hee (홍재희) tank tobi Yang Jin-mo (양진모) support SLIME Kim Sung-jun (김성준) support roster and entered free agency. While zunba began the offseason as a free agent, the team had not officially commented on his status prior to this point.
[ Thank you, @wg1646 ]#RoarOn #TigerNation pic.twitter.com/hI7BeCscpA

— Seoul Dynasty 🐯 (@SeoulDynasty) December 21, 2019
With the departure of zunba, the sole remaining member of the famous Lunatic-Hai roster that became the first iteration of the Dynasty is main support player tobi, who was re-signed in late October. This announcement also marks the first time that zunba and tobi will play on different teams since December 2016, assuming that zunba will find another team to play with in the 2020 season.
zunba's last stage appearance was in Stage 3 of the 2019 Overwatch League season. He was seen in the first two maps of the Dynasty's series against the Spark, but was not seen in any maps following. Additionally, he did not make an appearance at all in Stages 2 or 4.
Furthermore, his number of appearances in the 2019 season were much less than in the 2018 season, where he saw considerably more playtime than his off-tank counterpart at the time, Xepher.
In the 2019 season, zunba made appearances in 7 matches and 18 maps. That number pales in comparison to his off-tank counterpart Michelle's appearances in 31 matches and 129 total maps across the past season.
The Dynasty's first match of the 2020 Overwatch League season begins in the second week of league play with a series against the Spark on February 15.