The Shanghai Dragons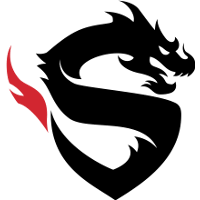 Shanghai Dragons OWL Rank #2 Izayaki Kim Min-chul (김민철) flex support Void Kang Jun-woo (강준우) off tank Molly He Chengzhi (何诚智) flex support Fleta Kim Byung-sun (김병선) dps LIP Lee Jae-won (이재원) dps ErsTer Jeong Joon dps diem Bae Min-seong (배민성) dps Fate Koo Pan-seung (구판승) tank LeeJaeGon Lee Jae-gon (이재곤) support have announced the additions of Jfeel and DongSu to their coaching staff. Both coaches have previous experience coaching in the Overwatch League
🚨Coaching Announcement🚨

Joining us as assistant coaches are Dongsu and Jfeel! Together, they bring a wealth of experience and titles to the Dragons. They were instrumental in our victory in the Shanghai Masters and we hope to continue seeing success in the upcoming season. pic.twitter.com/impZ46mets

— Shanghai Dragons (@ShanghaiDragons) December 7, 2019
Jfeel has been a member of the London Spitfire coaching staff since their formation in 2017. His time with the team included a championship in the 2018 season and a playoff berth through the play-in tournament in 2019. Jfeel left the Spitfire in early October.
DongSu was a member of the Valiant coaching staff for part of the 2019 season. He joined the team in February but left in April. The Valiant were 2-11 at the time he left the team.
Both coaches were included in a graphic the Dragons posted on their Weibo account earlier this month. That graphic did not include creed , who has been a member of the Dragons coaching staff since 2018, as a member of the staff. His status with the team is currently unknown.
Image credit: Shanghai Dragons Weibo
The Dragons' first match of the 2020 season is February 15 against the Chengdu Hunters.