Former Gladiators Legion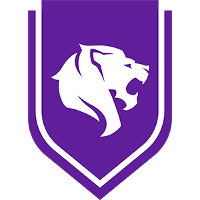 Gladiators Legion Inactive Roolf Randal Stark flex support eMIL Emil Sandgren off tank Dalton Dalton Bennyhoff dps Water Lee Min-seong (이민성) dps Luddee Ludvig Håkansson support head coach maid has announced he is going on hiatus from coaching in Overwatch with plans to return to university.
Don't want to say its a forever thing because things happen but im sufficiently burnt out that i'm going to take a step back and go back to university rather then coaching. This year was a bizzare life change for me and while i learnt a lot it just doesnt feel worth it to do it

— Thomas Mok (@maid_OW) December 6, 2019
While maid stated that he was burnt out of Overwatch and is stepping back from the game, he also was clear that he did not want to fully rule out returning in the future.
This is a retire post but giving me return room 6 months down the track.

— Thomas Mok (@maid_OW) December 6, 2019
maid has served as the head coach for four different Contenders teams in three different regions since 2018. He spent both seasons of 2019 with Gladiators Legion, the now disbanded academy team of the Los Angeles Gladiators, and coached the team to second place finishes in both seasons despite entering the playoffs with a losing record both times.
Gladiators Legion wasn't the first team he found success on, however. Despite several roster changes as a result of players moving on to paid opportunities, Second Wind finished in the top four of Contenders 2018 Season 3: North America. The team started that Contenders season 4-0 with three victories over academy teams.
Prior to that, he was the coach of Kanga Esports in Contenders Australia and finished in the top four of Contenders 2018 Season 2 with the team. He coached Team Singularity in Contenders Europe during 2018's first Contenders season.
Recently, Tea Party revealed maid was one of two coaches helping the team in the offseason. Tea Party made it to the playoffs in Contenders 2019 Season 2: North America West, but were eliminated in the first round. He was still looking for a new team at the time he was coaching them.