Gladiators Legion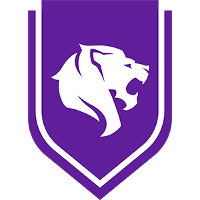 Gladiators Legion Inactive Roolf Randal Stark flex support eMIL Emil Sandgren off tank Dalton Dalton Bennyhoff dps Water Lee Min-seong (이민성) dps Luddee Ludvig Håkansson support , the academy team of the Los Angeles Gladiators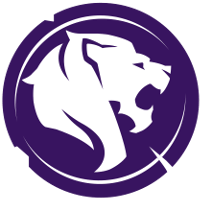 Los Angeles Gladiators OWL Rank #10 Shaz Jonas Suovaara flex support SPACE Indy Halpern off tank birdring Kim Ji-hyuk (김지혁) dps MirroR Chris Trịnh dps OGE Son Min-seok (손민석) tank BigGoose Benjamin Isohanni support , have announced they will not participate in the 2020 season. As a result, all players and staff on the team will be released.
An update on our participation in Contenders for 2020. pic.twitter.com/ThSOAl7Gfq

— Gladiators Legion (@GLALegion) December 5, 2019
Gladiators Legion have competed in Contenders since the first season of 2018. They made the playoffs in all but one of their five Contenders seasons and competed in the Contenders Gauntlet this year. They finished second in their region in both Contenders seasons this year.
Those two second place finishes came off the backs of hot playoff runs following regular seasons in which they had losing records. They went a combined 5-9 in the regular season of Contenders this year but were 4-2 in the playoffs.
Four players from Gladiators Legion went directly from the team to Overwatch League rosters: blasé, Corey, frd and Stand1.
Gladiators Legion are the fifth academy team to disband or go on hiatus this year. XL2 Academy announced their hiatus last month, Shock academy team NRG Esports disbanded following Contenders Season 1 in May, Mayhem Academy went on hiatus the same month and Eternal Academy disbanded at the same time following a demotion to Open Division.
Another academy team, Guangzhou Academy, disbanded in May after being demoted to Contenders Trials. However, the Charge did not remain on the outside of Contenders and acquired T1w to serve as their new academy team soon after.
Currently, 11 out of 20 Overwatch League franchises have academy teams. All but three Overwatch League franchises have had an academy team at some point.
The next Contenders season begins in 2020.
The players on Gladiators Legion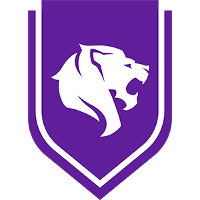 Gladiators Legion Inactive Roolf Randal Stark flex support eMIL Emil Sandgren off tank Dalton Dalton Bennyhoff dps Water Lee Min-seong (이민성) dps Luddee Ludvig Håkansson support were:
Dalton "Dalton" Bennyhoff (DPS)
Lee "Water" Min-seong (이민성) (DPS)
Emil "eMIL" Sandgren (Off-tank)
Félix "xQc" Lengyel (Tank)
Lee "Panker" Byung-ho (이병호) (Two-way Tank)
Ludvig "Luddee" Håkansson (Support)
Randal "Roolf" Stark (Flex Support)
Their coaching staff consisted of: