Third Impact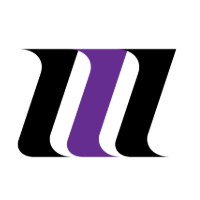 Third Impact Inactive iCy John Kazura off tank Lr1s Kim Seung-Hyun (김승현) flex support ta1yo Sean Taiyo Henderson dps Reyzr Jack Francis dps Decod Jørgen Myrlund tank Zholik Blake Solberg support have added Sword as an assistant coach, Natter as a strategic coach and brought back GetAmazed as an assistant coach and a player development coach.
En Garde!

We're excited to welcome @Sword_OW to Third Impact. Sword is joining our Overwatch team as an Assistant Coach to help us be prepared and cut through the opposition. Welcome, Sword! #PrepareForImpact pic.twitter.com/vfhBtPql2o

— Third Impact (@ThirdImpactGG) December 3, 2019
Oh, what's that? More brain power?

We're excited to welcome @natterOW to the Third Impact coaching staff! Natter is an incredibly intelligent coach, and brings a great attitude and skillset to the table to help us be the best that we can be. Welcome, Natter! #PrepareForImpact pic.twitter.com/8tW3e4OQnk

— Third Impact (@ThirdImpactGG) December 4, 2019
Sword was most recently a coach on Blank Esports. He was a member of their coaching staff until June 2019. In 2018, he was part of the coaching staffs of Last Night's Leftovers and Grizzlys Esports.
Natter has been the head coach of several teams, most recently for Global Esports in Contenders Pacific. Before that, he was the head coach of We Have Org in Contenders Europe and Quad Gaming in Contenders South America.
GetAmazed left Third Impact in October to "move on to a better opportunity." GetAmazed was with the Third Impact roster since June before leaving at that time.
He's back.

We're very excited to say that @GetAmazed_ow has returned to Third Impact as a coach for this Contenders season. He's a positive influence and has an uncrackable mental, and we know how much that can help our players. Bienvenu GetAmazed! #PrepareForImpact pic.twitter.com/C3hvfVQDVo

— Third Impact (@ThirdImpactGG) December 5, 2019
The three will coach under ByZenith, who is returning as the team's head coach. He has been with the roster that became Third Impact since June.
There isn't much of that roster left over. Zholik is the only remaining player from their Contenders 2019 Season 2 roster.
Third Impact recently added the tank line from another Contenders North America team, Triumph. Those players, iCy and Decod, make up the current roster alongside Zholik.
The next Contenders season is in 2020.
Third Impact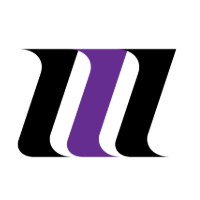 Third Impact Inactive iCy John Kazura off tank Lr1s Kim Seung-Hyun (김승현) flex support ta1yo Sean Taiyo Henderson dps Reyzr Jack Francis dps Decod Jørgen Myrlund tank Zholik Blake Solberg support 's players are:
Their coaches are: