The Los Angeles Gladiators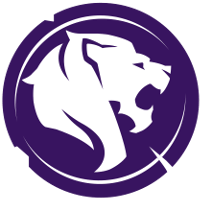 Los Angeles Gladiators OWL Rank #4 Shu Kim Jin-seo flex support kevster Kevin Persson dps Patiphan Patiphan Chaiwong dps Reiner Corey Scoda tank FunnyAstro Daniel Hathaway support have signed main tank player lhcloudy . He was previously a member of the Paris Eternal.
☁️Weather report is saying it might be kinda @LhCloudy ☁️

Please welcome @LhCloudy to Gladiators! #ShieldsUp pic.twitter.com/iNUGrzn4lP

— Los Angeles Gladiators (@LAGladiators) December 5, 2019
This will be lhcloudy's second season in the Overwatch League after he split playing time with BenBest on the Paris Eternal in 2019. Prior to joining the Overwatch League, he was most well-known for his play in Contenders Europe on Team Gigantti. He played on Finland's 2019 World Cup roster alongside Gladiators flex support Shaz.
There are now nine players on the Gladiators roster and two main tanks. The team's other main tank is OGE, who the team traded for earlier this offseason. lhcloudy is the third Finnish player on the Gladiators roster.
Of the nine players confirmed to the Gladiators roster next season, seven of them have joined the team over the offseason and six will be playing for the Gladiators for the first time in 2020. The only two players who have remained with the team are BigGoose and Shaz. Additionally, Bischu has rejoined the team after he was traded away from the Gladiators last season.
The Gladiators begin their 2020 season February 8 against the Vancouver Titans.
UPDATE: A previous version of this article stated that Panker's status with the team was unknown. A team official has confirmed Panker's team option was not accepted and he is a free agent.