The Atlanta Reign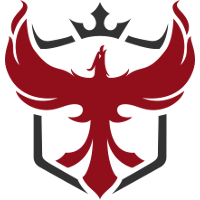 Atlanta Reign OWL Rank #10 Dogman Dusttin Bowerman flex support Hawk Xander Domecq off tank Lr1s Kim Seung-Hyun (김승현) flex support Edison Kim Tae-hoon (김태훈) dps saucy Garret Roland dps Gator Blake Scott tank Masaa Petja Kantanen support have picked up GC Busan Wave
GC Busan Wave Inactive Ritz Son Dong-hoon (손동훈) off tank Sven off tank AlphaYi Kim Joon (김준) dps DELIGHT Lee Young-hoi dps JJANGGU Cho Myung-heum (조명흠) tank DayDream Song Ji-hoon (송지훈) support Fielder Kwon Joon (권준) support head coach Mentalist as an assistant coach.
Just when you thought we were finished...We add another great leader to the pack. #OWL2020 can't come any faster

Please join us in welcoming our new assistant coach for Atlanta Reign; @Mentalist_ow!#LetItReign pic.twitter.com/1EhsGqjqMs

— Atlanta Reign (@ATLReign) November 19, 2019
Mentalist was with Wave since 2018. He is also the first new staff member to join the Reign in the offseason. Last month, they parted ways with player development coach Casores. Their current coaching staff includes head coach Sephy, analyst Danny and assistant coach Silence.
Mentalist will also join Wave DPS Edison on Reign after he was signed last week.
The Reign finished in the top six in their first season as an expansion team. They placed sixth in the regular season to qualify for the playoffs and were later eliminated in the postseason.