The Atlanta Reign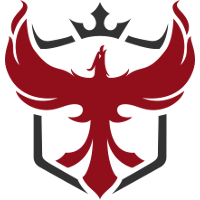 Atlanta Reign OWL Rank #10 Kai Kai Collins dps nero Charlie Zwarg dps Hawk Xander Domecq tank UltraViolet Benjamin David support Ojee Christian Han support have signed DPS Edison of GC Busan Wave
GC Busan Wave Inactive Ritz Son Dong-hoon (손동훈) off tank Sven Hong Eun-teak off tank AlphaYi Kim Joon (김준) dps DELIGHT Lee Young-hoi dps JJANGGU Cho Myung-heum (조명흠) tank DayDream Song Ji-hoon (송지훈) support Fielder Kwon Joon (권준) support . He joins the team following their release of DPS NLaeeR.
What do you call someone who has a huge hero pool and has just as HUGE pop-offs? You call him @Edison_OW!

We are so excited for you to be apart of Atlanta in #OWL2020 and can't wait for what is in store with you as an amazing addition to the roster!
WELCOME!#LetItReign pic.twitter.com/1978efrc9X

— Atlanta Reign (@ATLReign) November 12, 2019
Edison is the first member of GC Busan Wave to join the Overwatch League as a player, although assistant coach Andante joined the Titans after previously coaching GC Busan Wave. Edison had been with GC Busan Wave since May of 2018.
He is the first signing from outside of the Reign organization to join the team this offseason. The team previously made Gator a full-time player from a two-way and promoted Hawk from ATL Academy.
Six of the Reign's players have team options with decisions yet to be made public. The deadline for teams to decide whether to accept or decline team options on players' contracts was November 11.
The Reign currently have three players officially under contract. Those players are Edison, Gator and Hawk. The Reign need eight players on their roster by November 15 to meet the league's deadline.