The Houston Outlaws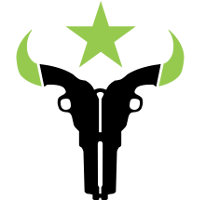 Houston Outlaws OWL Rank #13 MekO Kim Tae Hong off tank rapel Kim Jun-geun (김준근) flex support Danteh Dante Cruz dps blasé Jeffrey Tsang dps Muma Austin Wilmot tank Jecse Lee Seong-soo (이승수) support have said goodbye to support player Bani .
Today we say goodbye to @BaniOW.

Wherever we needed him, Bani was always there.
We can't thank him enough for all the work he put in these last 2 years.

We wish him all the best the moving forward with his next destination. pic.twitter.com/6rciPhphuO

— Houston Outlaws (@Outlaws) November 9, 2019
Part of their original roster since 2017, Bani played in two matches for the Outlaws this season. This was a stark contrast to the 2018 season when he played in 36 of the team's 40 matches.
He joined the team in 2017 when he and five of his teammates on FNRGFE were signed by the Outlaws. Since then, he is only the second player from that FNRFGE roster to stop playing for the Outlaws.
Bani is only the second player to be released by the Outlaws this offseason, the first being Korean DPS player ArHaN. He and ArHaN were one of just three Outlaws players who began the offseason as free agents. Boink, the other Outlaws free agent, re-signed with the team last month.
There is currently only one other Outlaws player whose contract status is unknown: danteh. If the Outlaws decide to take his team option and renew his contract for another year, the Outlaws will have 10 players on their roster.
The Houston Outlaws were last seen in the news when Dream was signed to their coaching staff.