The Houston Outlaws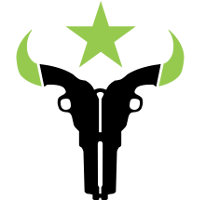 Houston Outlaws OWL Rank #17 MekO Kim Tae Hong off tank rapel Kim Jun-geun (김준근) flex support Danteh Dante Cruz dps blasé Jeffrey Tsang dps Muma Austin Wilmot tank Jecse Lee Seong-soo (이승수) support have announced the departure of DPS player ArHaN . This is the first change to the Outlaws roster since last September when three players were dismissed at the start of the offseason and the team traded for DPS danteh.
Today we say farewell to @ArHaN_OW.
The past 2 seasons he gave everything he had to this team.
Not only working on himself as a player; but also as a teammate.

We wish you nothing but the best moving forward.
Thank you, ArHaN. pic.twitter.com/onF7BI1ZwJ

— Houston Outlaws (@Outlaws) October 17, 2019
ArHaN first joined the Outlaws in March of 2018 after a brief stint with Meta Athena in Contenders Trials Korea. Prior to that, he was a member of Afreeca Freecs where he was coached by Outlaws head coach TaiRong and Outlaws assistant coach HyunWoo.
Last month, the Outlaws released both coaches. They recently signed Harsha as their new head coach.
ArHaN is the only Korean player to have played for the Outlaws in their two-year history. His playtime was limited as he played in only three matches in 2019 and in only six matches in 2018.
While ArHaN is the first player the Outlaws have officially parted ways with, he is not their only free agent. Supports Bani and Boink are also free agents. Their future with the team is still unknown.