The Shanghai Dragons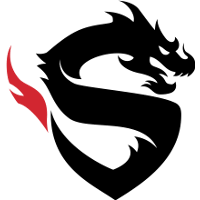 Shanghai Dragons OWL Rank #5 Izayaki Kim Min-chul (김민철) flex support Void Kang Jun-woo (강준우) off tank Fleta Kim Byung-sun (김병선) dps LIP Lee Jae-won (이재원) dps Fate Koo Pan-seung (구판승) tank LeeJaeGon Lee Jae-gon (이재곤) support have announced the release of main support CoMa and the return of seven players on their roster. CoMa, plus five of the players returning, were subject to team options.
The returning players are diem , Diya , DDing , envy , Izayaki , Geguri and Luffy . Envy and Izayaki were previously under contract with the team.
Additionally, Diya's return will come with the restructuring of his contract as a two-way player. The Dragons have said that he will play with their academy team, Team CC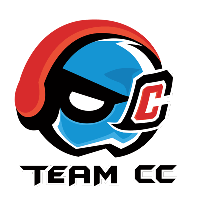 Team CC Contenders KR Rank #6 innovation Oh Seok-hyun (오석현) dps superich Wu Gengtuo (吴梗拓) support , while he's a two-way player.
We would like to announce that Gyeong Woo "CoMa" Son will be leaving the Shanghai Dragons as a free agent. After pulling off selfless body blocks, risky rezzes, and the most clutch sound barriers, we thank you for everything this season, CoMa! pic.twitter.com/Z7yu9CtFyz

— Shanghai Dragons (@ShanghaiDragons) November 8, 2019
To the fans who have been patiently waiting: we're pleased to confirm that diem, Diya, DDing, Envy, Geguri, IZaYaKI, and Luffy all have been re-signed for the 2020 season! Please look forward to a bright future with new and old friends! pic.twitter.com/6dwUOfRXIy

— Shanghai Dragons (@ShanghaiDragons) November 8, 2019
In preparation for the next season, Weida "Diya" Lu will be joining our academy team, Team CC, as a 2-way player. We're confident he will shine in Contenders China and cannot thank him enough for his commitment to the Dragons. pic.twitter.com/X7oYRhDwuL

— Shanghai Dragons (@ShanghaiDragons) November 8, 2019
The Dragons will be bringing back a roster that helped the team accomplish their first ever stage title when they beat the Shock in the Stage 3 title match this past season. The Dragons finished 13-15 last season and were eliminated after winning one match in the play-in tournament. Their finish was a vast improvement over last season, when they went 0-40.
CoMa is the third player from the 2019 roster to leave the Dragons. The Dragons declined both CoMa's and YoungJIN's team options and Gamsu walked away in free agency.
The Dragons have not officially added any new players to their roster this offseason. ESPN's Jacob Wolf reported in late October that Dynasty DPS Fleta was traded to the Dragons, but neither team has officially confirmed the trade as of yet.
They currently have seven players officially under contract. The league minimum is eight players.