Los Angeles Valiant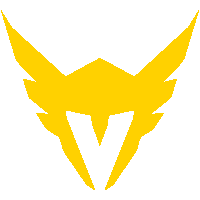 Los Angeles Valiant OWL Rank #6 McGravy Caleb McGarvey off tank Lastro Moon Jung-won (문정원) flex support KSF Kyle Frandanisa dps Apply Damon Conti dps ksp Kai Collins dps Dreamer Song Sang-lok tank RAin Park Jae-ho (박재호) support main tank FCTFCTN announced his free agency October 15. He has confirmed with over.gg that the Valiant declined to pick up his team option.
Free Agent LFT for the 2020 Season. Grateful to Valiant for the opportunity to complete my redemption arc.

Contact me via DMs, Discord (FCTFCTN#9076) or email: FCTFCTN@evolved.gg

— Russell Campbell (@FCTFCTN) October 16, 2019
FCTFCTN was subject to a team option at the start of the offseason, according to the Overwatch League's contract status article. The Valiant made no formal announcement of his departure or the rejection of his team option.
At the time of his announcement, Valiant off-tank McGravy also announced his free agency. He was also subject to a team option. Since then, the Valiant have revealed they've re-signed McGravy.
FCTFCTN first joined the Valiant in May when he was traded to the team from the Mayhem's academy team. He became the team's starting main tank immediately. The Valiant went 10-6 with FCTFCTN as their tank.
Earlier today, the Valiant announced the additions of several players to their roster. FCTFCTN was not mentioned in the announcement.