The Philadelphia Fusion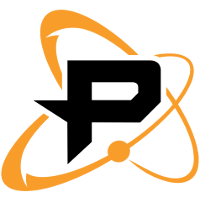 Philadelphia Fusion OWL Rank #11 AimGod Min-seok Kwon flex support MN3 Yoon Jae-hee dps ZEST Kim Hyun-woo (김현우) dps Belosrea tank FiXa Kwon Young Hoon (권영훈) support have announced KDG will be their new head coach.
Say hello to Philly's new front office.

Please welcome Head Coach @dgkimmm, and Assistant GM @rostonyoo! We can't wait to see what they bring to our 2020 Season! #IonThePrize pic.twitter.com/WkO1xkFBg8

— Philadelphia Fusion (@Fusion) October 25, 2019
KDG was the head coach of the Seoul Dynasty during the 2019 season. He helped lead the team to a 15-13 regular season record, enough to qualify them for the postseason play-in tournament. They won their match in said tournament and made it to their first ever postseason playoffs. They lost both matches in the playoffs and finished in the top eight of the league.
The Dynasty qualified for their first ever stage playoffs in Stage 1 and even won their first stage playoffs match when they upset the then-undefeated Excelsior in the first round of the Stage 1 playoffs. They qualified again for the stage playoffs in Stage 3.
They split with KDG earlier this month and have not yet signed a new head coach. Since then, KDG has been a free agent.
He joins the Fusion with experience in coaching players from outside of South Korea. Before coaching the Dynasty, KDG coached 6nakes in Contenders Europe. That roster was made up entirely of European players. He coached ChrisTFer, now an assistant coach with the Fusion, while on that team.
The Fusion appear to be building a roster with both European and Korean players for the 2020 season. ESPN reported the Fusion re-signed Carpe earlier this week. Aside from Carpe, the Fusion have one Korean player--SADO--under contract. They also have two European players, Poko and Boombox, under contract.
The Fusion parted ways with both of their co-head coaches earlier this offseason. During the 2019 season, Hayes and NamedHwi split head coaching responsibilities for the team.
Additionally, Roston will now be the assistant general manager of the Fusion. According to Liquipedia, he has been with the Fusion as a team manager since their formation in 2017.