The Los Angeles Valiant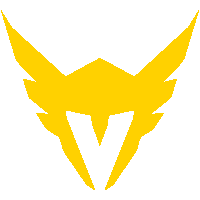 Los Angeles Valiant OWL Rank #15 ShowCheng Cheng Yu (程宇) off tank wya Qi Haomiao (齐浩淼) flex support Krystal Cai Shilong (蔡世龙) dps MoLanran Liao Yang (廖洋) dps Silver3 Han Haibo (韩海波) tank Highbee Zhang Zening (张泽宁) support have added Gunba to their coaching staff as an assistant coach.
Join us in welcoming back Assistant Coach, @GunbaOW! pic.twitter.com/VhSIUf6teH

— Los Angeles Valiant (@LAValiant) October 24, 2019
He began his coaching career with the Valiant in 2018 after playing with Australian teams as a support prior to that. He helped guide the Valiant to a 27-13 record and a top four finish.
During the subsequent offseason, the Valiant sent Gunba to the Uprising to serve as one of the team's coaches. They did not have a head coach during the 2019 season.
The Uprising went just 8-20 in the 2019 season after winning just one match in the second half of the season. Gunba was one of two coaches released after the season ended.
Gunba will be joining a coaching staff that looks a little bit different from the last time he worked with them. While Stoop is still an assistant coach with the team, they now have Packing10 as their head coach and reprize as an assistant coach.