The Boston Uprising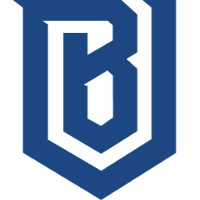 Boston Uprising OWL Rank #16 Valentine Kim Byoungju dps punk Leyton Gilchrist tank Faith Hong Gyu Kim support Crimzo William Hernandez support have announced the release of assistant coaches Shake and Gunba . They have also added Angry Titans head coach iLka as a new assistant coach for the squad.
In addition to new Head Coach Mineral, our coaching staff will look a little different in 2020.

Coaching staff announcements: https://t.co/Pbb1hafA57 pic.twitter.com/jZw4kR3RvG

— Boston Uprising (@BostonUprising) October 4, 2019
This is the latest change in a coaching staff that began its shakeup in early September when Mineral was added as the team's head coach. Mineral became the team's first official head coach since Crusty left the team following Stage 3 of 2018.
Gunba previously stated he was looking for a new team around the same time the Uprising added Mineral. At the time, Gunba was still under contract with the Uprising.
Shake has been part of the team's coaching staff since before the Overwatch League's inaugural season in 2018. Gunba joined the staff in the following offseason after serving as a coach of the Valiant during the 2018 season.
iLka was previously the head coach of Angry Titans. Before that, he was an assistant coach with ATL Academy and served as a coach for One.PoinT and Winstrike Team prior to that.
He is the league's first player or coach from Greece.
The Uprising are currently in the midst of the offseason. They currently have four players under contract for the 2020 season. They'll need eight players under contract before November 15.