Los Angeles Valiant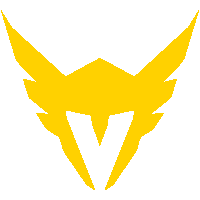 Los Angeles Valiant OWL Rank #10 McGravy Caleb McGarvey off tank Lastro Moon Jung-won (문정원) flex support Shax Johannes Nielsen dps ksp Kai Collins dps Dreamer Song Sang-lok tank RAin Park Jae-ho (박재호) support assistant coach Promise has confirmed he has been let go by the team and is now a free agent. This follows a tweet he posted earlier declaring that he is in search of a new team.
LFT - Assistant Coach/Head Coach for OWL
- 2 years of coaching experience Open Division to Overwatch League
- Experienced in macro strategy and player development
- Worked in several different coaching systems, very adaptable
- Plenty of experience working under pressure

— Marvin 'Promise' Schröder (@Promise_OW) October 11, 2019
The Valiant signed Promise during Stage 2 while the team was 0-8. They went 12-8 following Promise's signing.
Prior to joining the Valiant, Promise was a member of the Florida Mayhem coaching staff and the head coach of Mayhem Academy before that. He had previously coached all three of the Valiant's new additions when they traded for three players from the Mayhem and their academy team.
Currently, the Valiant still have three coaches on their coaching staff. Assistant coaches Stoop and reprize work under head coach Packing10.