The Washington Justice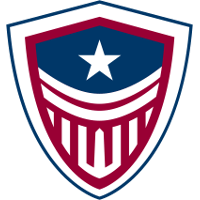 Washington Justice OWL Rank #18 AimGod Min-seok Kwon flex support JJANU Choi Hyeon-woo (최현우) off tank TTuba Lee Ho-sung (이호성) dps Stitch Lee Chung-hee (이충희) dps rOar Gye Chang-hoon tank ArK Hong Yeon-joon support have announced they are parting ways with flex support sleepy . He is currently a free agent and can negotiate with other teams.
Thank you @sleepy for joining the Justice when we needed you and instantly finding chemistry with the team. pic.twitter.com/3cr8iysG5U

— Washington Justice (@washjustice) October 11, 2019
sleepy announced his free agency earlier in the offseason. At the time, the Justice did not indicate they would not try to re-sign him.
The Justice first acquired sleepy through a trade with the Shock during Stage 2. sleepy started for the Justice for the remainder of Stage 2 and the entirety of Stage 3. Gido started over sleepy at flex support during Stage 4.
Gido was also released by the Justice today, meaning the Justice currently have no flex support players on their roster.
sleepy is now the sixth Justice player the team has parted with this offseason. They currently have three players under contract and one subject to a team option. Main support player ArK is currently a free agent, although the team has not indicated that they plan to part with him.