Blizzard, in conjunction with The Foundry (previously known as Full Circle), has announced the SEA Invitational presented by Overwatch Contenders. Taking place on September 21 and 22, eight World Cup teams from the Asia-Pacific region have been invited to participate.
Announcing the SEA Invitational presented by Overwatch Contenders! Watch 8 teams go head to head in a two day, single elimination tournament, with the winning team receiving a round-trip to compete at the 2019 Overwatch World Cup!

Read More: https://t.co/BZIdqfgK45@owpathtopro pic.twitter.com/9q6DmpagVQ

— The Foundry // "Full Circle" (@foundryesports) September 19, 2019
The invitational features three teams from East Asia, four teams from South East Asia and one from Oceania. The Asian teams invited are Hong Kong 2019
Hong Kong 2019 Inactive ManGoJai Kin-Long Wong flex support step off tank Mikouw Tsz-Kit Wan (溫子杰) dps Moowe Chi-Yeung Yip dps Amcrazy Lai Cheuk-pang tank Yiwind Chan Yuanho support , Japan 2019
Japan 2019 Inactive kenmohororo Kaito Yoshida off tank Haku flex support ta1yo Sean Taiyo Henderson dps tenn Tenta Asai dps SamuraiD Kazuki Nouno tank Xeraphy Shunsuke Odani support , Malaysia 2019
Malaysia 2019 Inactive KRITZ off tank Sakiisa dps Swift Sean Phuah dps Andeh Andy Tan tank LAT M.Aideed Latiff support Vermillion support , Philippines 2019
Philippines 2019 Inactive Grandeesauto Joshua Ogame off tank Billy dps Redux dps Fascinate tank Jorun Jerahmeel Ibasco support Rebirth support , Singapore 2019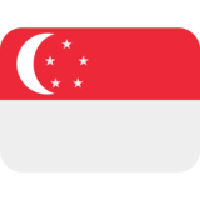 Singapore 2019 Inactive Xenofly Muhammad Syafiq Bin Muhammad Farouk off tank Akame flex support Bubblekitty Timotheus Yeo dps Azalea Figo Chua dps Sachokk Mohammed Asri Bin Mohammad Amin tank Jervyz Alston How support , Taiwan 2019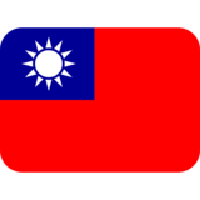 Taiwan 2019 Inactive Craz1s Wei Hsiao-chin (魏孝錦) off tank inin77 Qi Hongwang flex support Baconjack Lo Tzu-heng (罗子恒) dps ShaiuLin Lin Keng-Yu dps ATing Chen Shao-Hua tank CQB Yang Hao-Cheng support and Thailand 2019
Thailand 2019 Inactive Mickie Pongphop Rattanasangchod off tank PannyS Pasavit Inkk Svasti-xuto flex support oPuTo Ubon Dara dps mush2oom Talunt Rattanaprapaporn dps Teetawat Teetawat Teerayosyotin tank tae Kampanat Thongjaeng support . The lone Oceanic team in the tournament is New Zealand
New Zealand Inactive August Christopher Norgrove flex support plihS Shilp Naik off tank Colourhex Kelsey Birse dps Signed Dale Tang dps Joker Jack Wyles tank Jungle Oliver Denby support .
The eight teams will be duking it out in a single elimination bracket, with the teams seeded based on previous World Cup results. While there will not be prize money for the SEA Invitational, the winning team will be awarded round-trip flights to compete in this year's Overwatch World Cup at Anaheim.
This will not be the first time we get to watch World Cup teams before the actual event in November. Earlier this month, Monkey Bubble organized the Overwatch MB Eurocup Fundraiser tournament, featuring mostly European World Cup teams participating in it. Iceland eventually ended up as the champion.
Matches begin each day at 11:00 a.m. TST (UTC+8). The SEA Invitational will have its matches streamed in English on the Official Contenders Twitch channel and in Mandarin on the OverwatchZHTW Twitch channel.