Mineral has joined the Boston Uprising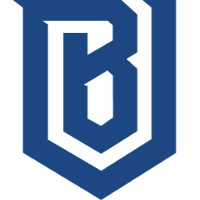 Boston Uprising OWL Rank #16 Valentine Kim Byoungju dps punk Leyton Gilchrist tank Faith Hong Gyu Kim support Crimzo William Hernandez support as the team's new head coach.
🚨JUST ANNOUNCED!🚨

Please welcome head coach @Mineral_OW to #BostonUp!

🔗: https://t.co/UfYSQ1ID1L pic.twitter.com/ibWTBipXov

— Boston Uprising (@BostonUprising) September 4, 2019
The Boston Uprising have not had an official head coach since Crusty's departure in May of 2018. The Uprising have gone 12-26 in regular season matches since then.
That does not mean the Uprising have operated without coaches, however. The Uprising's coaching staff for the 2019 season consisted of Shake, Mini, Gunba and spackle. None of them were publicly declared head coach by the team.
This will not be the first time Mineral has been the head coach of an Overwatch League team. He was the Florida Mayhem's head coach from August of 2017 through April of 2019, when he was released in the team's move to an entirely Korean roster. The Mayhem went 8-39 while Mineral was the team's head coach.
The Uprising are coming off of an 8-20 in which they went 1-13 over the last two stages. That included a 0-7 Stage 4.
As a result of their record, the Uprising missed the postseason entirely. They will next play in the Overwatch League's 2020 season.