Monkey Bubble has announced the Overwatch MB Eurocup Fundraiser tournament for 18 World Cup teams predominantly from Europe. The tournament will take place between August 30 and September 8.
We are proud to announce the first-ever European funding drive to support OWWC teams in the server region. Including AMA's, Podcasts, Exclusive MB merchandise to support teams, and the first-ever Overwatch MB Eurocup fundraiser tournament.

Read more:https://t.co/p93Vs1KR4V pic.twitter.com/ojE1huShjw

— Monkey Bubble Official (@monkey_ow) August 23, 2019
The tournament will consist of 14 teams from Europe, three teams from the Middle East and one team from Africa. The European teams are Austria 2019
Austria 2019 Inactive Fav Daniel Wörz dps DeCeiVeR dps Minimi Bernhard Hartl tank Mac tank Thoec support Saltmines support , Iceland 2019
Iceland 2019 Inactive Finnsi Finnbjörn Jónasson off tank Hafficool Hafþór Hákonarson dps SnorrLaxZ Snorri Hafsteinsson dps Steel tank Númi support Futhark support , Greece 2019
Greece 2019 Inactive Jobin Michail Chatzigiagkos off tank McJohn1 John Daniel flex support TheCook John Karamanian dps Kyūūbi Papadopoulos Kwnstantinos dps Sezsama Selios Xypolias tank Kailor Aggelopoulos Savvas support , Italy 2019
Italy 2019 Inactive Frayu1600 flex support Kuznetsov off tank HearThBeaT dps LilYung dps Asso tank Katekomi support , Poland 2019
Poland 2019 Inactive DXtR Michal Wiencek off tank DANYE Karol Szcześniak dps IDxD Mikołaj Brydak dps Mesic Maciej Natzke tank Duku Jakub Andrezejak support Xyzano Dorian Olechnicki support , Bulgaria 2019
Bulgaria 2019 Inactive Fapelele Nail Mekh off tank Xhizors flex support BucK Viktor Nikolov dps vega dps Bogur Clyde Wylde tank Yoshio support , Portugal 2019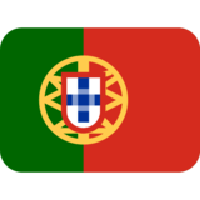 Portugal 2019 Inactive ATF off tank Kouhen Carlos Silva dps Horthic Henrique Damião dps Lemonada tank Phatt Alexandre Silva support Jaka Joaquim Artigas support , Denmark 2019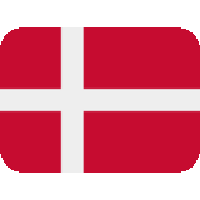 Denmark 2019 Inactive Molf1g Mikkel Djernes off tank Scaler Victor Godsk flex support Shax Johannes Nielsen dps fischer Mads Jehg dps henningsen Anders Henningsen tank Kellex Kristian Keller support , Latvia 2019
Latvia 2019 Inactive Hapkotuk off tank Madpi Valts Jānis Grasis dps Teeja Artūrs Slikšāns dps trustemix tank Xapee Andris Lukjanovs support Buhenvalds support , Romania 2019
Romania 2019 Inactive tsema Andrei Iliescu off tank Skairipa Robert Lupsa flex support androbion Andrei Ionescu off tank eDD Eduard Constantin Cojocarelu dps Slade George Alin Oprea tank Alexio Alex Daraban support , Spain 2019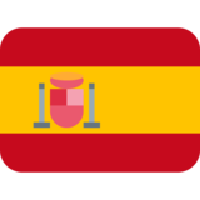 Spain 2019 Inactive SolmyR Guillermo Arenas Martín-Abril off tank HarryHook Jonathan Tejedor flex support wreckhim flex support t3lle Alejandro Tellería Sarabia dps neptuNo Alberto González dps Punk dps Ejin Esteban Calderón tank Gavi support , Germany 2019
Germany 2019 Inactive Moose Max Kießling off tank Kaan Emir Kaan Okumus flex support Engineer Moritz Becker dps Phi Philip Handke dps Hadi Daniel Bleinagel tank rephid Paul Wilcke support , Norway 2019
Norway 2019 Inactive Tricky off tank Henkii Henrik Andersen flex support ONIGOD Stefan Fiskerstrand dps TracK Usman Mohammad dps Decod Jørgen Myrlund tank Meeemyo support and Switzerland 2019
Switzerland 2019 Inactive Fall0x off tank lowki David Tanner dps SirGibson Gabriele Londero dps Helv Esteban Fernandez tank MrBobo Sebastian Seralvo support NiV Yannik Hodel support . They are joined by Saudi Arabia 2019
Saudi Arabia 2019 Inactive KSAA Alhumaidi Alruwaili off tank Ryanchu flex support kssarplayz Abdulmalek Al-Dwaireg dps simpleFnK dps BeCanBauer tank Boostio support , Kuwait 2019
Kuwait 2019 Inactive q87mane off tank FANKDA dps Diablo dps Zgerti tank Lorp Abdullah Alotaibi support raviantz support , Israel 2019
Israel 2019 Inactive ShonP Shon Trikisha off tank awkward Danny Novak flex support Knasen Tzor Dahan off tank Aviv32 Aviv Kala dps Aliveee dps Darkartas Amit Kimchi tank Puds Nadav Ehrlich support and South Africa 2019
South Africa 2019 Inactive Senticall off tank Visions Wayne Short flex support Twenty dps Likealuke Jean-Luc Linssen dps ShapeShifter tank Squishy support .
Initially, the tournament was set to include 20 teams. Russia and Ireland were initially invited but dropped out.
The teams will play in a randomly seeded group stage and then enter an elimination bracket. There will be four groups: two groups of five and two groups of four. The teams that finish last in the groups of five will not advance to the elimination bracket.
The groups are as follows:
Group A:
Austria
Greece
Italy
Poland
Saudi Arabia
Group B:
Bulgaria
Iceland
Kuwait
Portugal
South Africa
Group C:
Denmark
Latvia
Romania
Spain
Group D:
Germany
Israel
Norway
Switzerland
Group stage matches begin August 30 at 19:00 CEST (1:00 p.m. EDT and 10:00 a.m. PDT). Matches will be streamed in English on Monkey Bubble's Twitch channel, In French on CastersNest and in Spanish on TitanMedia. The group stage's last day will be September 4, after that, the elimination bracket will begin.
The matches in the group stage will be played in the same format as the Overwatch Contenders regular season, consisting of at least four maps. Matches in the elimination bracket will be first-to-three sets.
There is a crowdfund page on Matcherino that Monkey Bubble started with a £100 (~122 USD) entry. This prize money will go to the highest placed team in the tournament that is not fully funded already.
Additionally, Monkey Bubble is selling limited edition Overwatch World Cup merchandise to help fund the teams. Half of all money made from team merchandise will go to the individual teams represented in the merchandise. Another 10% of the money made from team merchandise will go to a cumulative funding pool which will be for all teams participating.
Additionally, several teams will be selling their own merchandise for the event and Monkey Bubble plans to list the those teams' merchandise alongside what Monkey Bubble themselves have produced.
Monkey Bubble has stated they any excess made from merchandise sales not required to "cover fair payment" for those working on the event will be donated directly to the prize pool of the Eurocup tournament.