Young and Beautiful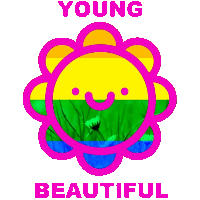 Young and Beautiful Contenders EU Rank #12 Momentum flex support Shuh Pfleger Alban off tank NiCOgdh Nicolas Moret dps syca Jae dps Milkyman Otto Sarén tank Landon support have added off-tank player KSAA to their roster, making him the first player from Saudi Arabia to play in Contenders.
The flowers are ready to face the titans @angrytitans

Joining us as our new off tank is @KSA1249, welcome to the team!
He will make OW history as the first Saudi player in contenders 🇸🇦

🕖Today 26.07 | 22:00 CEST https://t.co/0zs2SDwnSc#FlowerPower🌸 pic.twitter.com/hfEll9HA9Q

— Young and Beautiful (@YaB_OW) July 26, 2019
KSAA made his Contenders debut in Young and Beautiful's match against Angry Titans. He played all four maps in the 3-1 defeat.
Unfortunately, that defeat eliminated Young and Beautiful from playoff contention and will force them to return to Trials to qualify for the next Contenders season. All members of Young and Beautiful are in search of new opportunities throughout the offseason, although KSAA is still a member of Young and Beautiful for the time being.
Several players from Saudi Arabia nearly made Contenders when Osh-Tekk Warriors, an entirely Middle Eastern team, qualified for Contenders Trials 2018 Europe Season 3. They went 0-7 that season and thus were unable to qualify for Contenders.
KSAA himself nearly made Contenders prior to this when he played for Crescent Dew in Contenders Trials 2019 Europe Season 2. They more narrowly missed Contenders qualification when they finished third with a 3-2 record.
KSAA joined Young and Beautiful to replace Molf1g, who left the team to join the British Hurricane.
Young and Beautiful have no matches currently scheduled, although they should have a place in the next season of Contenders Trials Europe.